Three Bath law firms and their top private wealth lawyers have been recognised in the latest edition of a prestigious annual legal guide.
Published every July, Chambers High Net Worth Guide ranks the top performing lawyers in the field based on interviews with clients and the quality of work.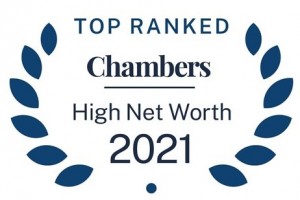 Bath-headquartered firms Royds Withy King and Stone King both appear in the three-strong top band for the Somerset section of the guide while Mogers Drewett is one of two firms in Band 2.
In the section devoted to individual lawyers, top billing goes to Stone King's partner – trusts & estates David Whitworth.
According to Chambers, David, pictured below, who also assists clients with Inheritance Tax planning and trust administration, was described as "very competent" by a source, who added: "Technically he is very good and he is user-friendly to deal with", while one market insider noted that "he has a very good local reputation".
Three other partners from Stone King's private client sector – Alison Allen, Daniel Harris and Andrew Mortimer – were ranked in Band 2.
Daniel Harris, head of international and cross-border at the firm, has been further recognised as a foreign expert for France by the prestigious guide.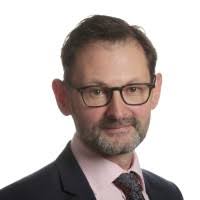 Clients told Chambers: "(He has) carved himself a niche doing international work – he has made that a strong specialism," and "he has international expertise. He is unique in Bath for international legal work".
The guide said of Alison Allen, who is Stone King's head of private client sector as well as the firm's chair: "Allen handles estate and trust administration issues for clients, as well as Inheritance Tax matters."
Client testimonials given to the guide include: "(She) is very approachable, and her clients are completely engaged with her. Her strengths are her empathy and approachability, whilst still being a consummate professional".
Another satisfied client said: "(She is) calm and knowledgeable, which means she gains the confidence of those who are sometimes vulnerable people".
Andrew Mortimer is a partner in the trusts and estates team and specialises in estate planning advice for private individuals, particularly Inheritance Tax planning, strategic advice to families on managing and passing on assets and businesses, among other matters.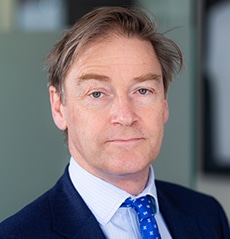 Of his work, Chambers says: "(He) has a detailed understanding of the issues involved in Inheritance Tax planning and provides clear and thorough advice."
Another review said: "He is respected by the wealthy and sophisticated families around Bath."
James McNeile, pictured right, a partner at Royds Withy King in Bath who focuses on advising wealthy clients on international tax and estate planning matters, is ranked in Band 2.
A source told the guide that he offered an exceptional service for private client work, adding: "He provides clear and accurate legal advice over the phone and in writing as well as an ability to think strategically as to the legal impact later on of decisions taken now."
His Royds Withy King colleague Edward Vidnes, a partner who specialises in Wills, estate planning and Lasting Powers of Attorney as well as elderly and incapacity issues such as deputyships and personal injury trust matters, appears in Band 3.
A market insider told Chambers that he had always been highly professional and personable with clients, before adding: "In particular clients have commented on his language and approach making legal matters simple for them to understand and they have felt very comfortable with him guiding them through their later life planning affairs."
He is recommended for his estate planning expertise. According to the guide: "He is very thorough, very well considered and he handles everything very professionally. Ed is immense at complex wills and Powers of Attorney."
The guide also recognises Mogers Drewett private client partner David Hill, who has now appeared in it for three years in a row.
Clients told the guide that David, pictured right, was "fantastic", adding: "He is really great with the client and is able to do that difficult thing of balancing being solid on the technical side and covering client care."
David's practice includes estate and succession planning and professional advisers interviewed for the guide said: "From a personal observation, David relates well to his clients and expresses himself to them in a comprehensive and fully understandable way and that's why we work alongside him."