A partnership between the University of Bath and a pharmaceutical manufacturing company that spun out from it 17 years ago has received an 'outstanding' rating from the government's innovation agency.
Innovate UK, which provides funding and support to organisations to make new products and services, recognised the longstanding Knowledge Transfer Partnership (KTP) between the university and Bath ASU, which embeds a graduate scientist from the university into the company.
Corsham-based Bath ASU, which supplies a range of aseptically prepared pharmaceutical products to the UK hospital sector, became a commercial operation in 2006 via a management buy-out/buy-in from the university.
It had been founded six years earlier as Bath Aseptic Services Unit by Prof Graham Sewell.
The firm is one of a number of spin-out businesses from the university which under its Enterprise and Entrepreneurship programme, which offers a range of development and collaboration opportunities including support for start-ups, consultancy, and Knowledge Transfer Partnerships.
This partnership with Bath ASU allows the embedded university associate to understand the commercial needs of the company while providing it with access to the university's academic expertise, ideas, knowledge and technology.
Under the programme, a graduate associate typically works on a strategic project at a company for between two to three years.
An academic supervisor at the university with relevant expertise to the programme maintains close involvement with the graduate and organisation throughout.
The most recent KTP at Bath ASU focused on extending the shelf-life of its products.
KTP lead academic Dr Andrew Watts, from the university's Department of Life Sciences, said was hugely encouraging for the partnership to gain an 'outstanding' rating by Innovate UK, which is working with antibody-based drugs that engage T cells for an exciting new class of cancer therapy.
"This KTP will develop, validate and implement novel methods for the characterisation of drugs in this class under extended storage," he said.
"As a result, new Bath ASU products will be produced that have extended shelf lives."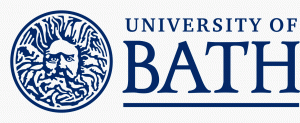 Chris Watt, executive chair of Bath ASU's parent company Pharmaxo, added: "We are very pleased, especially for our KTP associate Dr Terry Chapman – who is now employed with us – that this KTP with the University of Bath has been graded 'outstanding'.
"It builds on our previous track record of outstanding KTPs through our collaborations with the university.
"The knowledge gained and embedded has contributed to our market leading capability in characterising the methods required for the assessment of stability for monoclonal antibodies.
"Extending medicinal product shelf lives is critical for enhancing flexibility in healthcare and deliver expanded healthcare system capacity. Terry will continue this work within our in-house dedicated R&D team."
Dr Chapman said the programme offered a valuable opportunity to gain new skills and put others into practice.
"I was well supported by staff from across the university, Bath ASU and from Innovate UK," he added.
"The strong focus on personal development has equipped me to take on much larger projects and roles than I otherwise would have with only my previous academic experience.
"I wholeheartedly recommend the KTP programme and am exceptionally pleased that our work has been awarded as "Outstanding" by Innovate UK."
The partnership with Bath ASU was developed and managed with the support of the KTP team in Research and Innovation Services at the university.
Innovate UK funds the national KTP programme to stimulate innovation by providing industry-based training and development of talented university graduates, including postgraduates.
Around 70% of associates are offered a post with the company on a permanent basis following project completion.
Companies are eligible for a grant of up to 67% as an SME or up to 50% for a larger organisation.