Bath-based broadband provider Truespeed has extended its price freeze and introduced a new 'basic' package to support financially vulnerable customers in a move it says will provide some respite from the cost of living crisis.
The firm, which is investing heavily to expand its network across the West of England, announced the price standstill last May, which it said was in stark contrast to many of its rivals.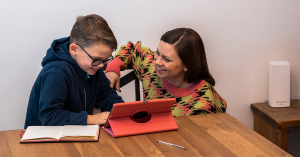 Now it has pledged to continue it for the rest of this year, bucking what it claims is an industry-wide trend of inflicting substantial price hikes.
The firm has also launched 'Truespeed Basic', a product that delivers guaranteed speeds at the price point of £20 per month for 30Mbps.
This is to ensure its most financially vulnerable customers such as pensioners and households on income support who meet the criteria are supported throughout increasingly turbulent economic times.
Truespeed was launched in Bath in 2014 as a community interest company (CIC) with a mission to provide ultrafast, ultra-reliable broadband across the South West. Having become one of the area's fastest-growing companies, last year it received £100m from Aviva Investors to widen its reach.

The investment, the largest funding since Truespeed's launch, was the second from the global asset management arm of UK-based insurance giant Aviva, following on from £75m in 2017.
Truespeed chief commercial officer Nelson Missier said: "We recognise that many customers are going through a stressful period with escalating household costs, limited connectivity options and price increases on many utilities.
"We are playing our part and supporting our customers by extending our price freeze throughout the whole of 2023 and ensuring the vital utility of ultrafast, full fibre broadband remains accessible to those who need it most.
"We've always been a part of the South West community and are proud to step up during this unprecedented situation."
In November Truespeed announced it was investing a further £22m in its network, extending it to new 12 areas in the West of England, including parts of Bath.
The firm said the rollout was set to bring guaranteed speed, ultrafast and ultra-reliable broadband to a potential further 43,000 properties.