Rotork, the Bath-headquartered specialist manufacturer, has warned that global supply chain disruption, which has shut some of its production lines for weeks, will choke off any growth in its post-pandemic sales.
The firm, which makes specialist valves for the global oil, gas, water and chemical industries, had reported a bounce back in profits and revenues in the six months to June 30.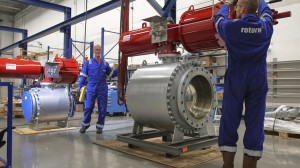 But in a trading update to the London Stock Exchange this week it said while orders had continued to rise in October, it anticipated the shortages of some parts, including electronics, would also continue "at least in the near term."
As a result, it expects second-half revenue to be similar to the first half with adjusted operating margins slightly ahead.
However, it said it anticipated entering 2022 with a record year-end order book due to a high single-digit percentage year-on-year increase over the past four months.
Engineering groups across the world, including major automotive manufacturers, have been hit by shortages of key components such as semiconductors as producers and distributors gear up again after factory closures caused by the pandemic.
In its trading update Rotork said: "In the past few months, component sourcing has become even more challenging and deliveries of materials sourced from Asia-Pacific regularly delayed, sometimes with little notice.
"Most affected have been chipsets and electronics, critical components of our market leading electric actuators.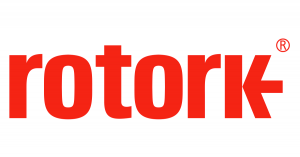 "The result has been closures of production lines that have in some cases lasted several weeks. Consequently, revenues in the four months were down year-on-year."
Rotork also said the majority of its activity during the four-month period to 31 October was driven by customers' operational rather than capital expenditure and they continued to spend on automation and electrification projects as well as maintenance and refurbishment.
While its adjusted operating profit margins during the period benefited from continued execution of its Growth Acceleration Programme and focus on managing materials inflation, the benefits compared to the prior-year period were more than offset by the impact of the significantly reduced volumes, operational inefficiencies and increased logistics costs.
Rotork said it remained highly cash generative with a strong balance sheet. It expects to publish its 2021 full-year results on 1 March next year.