Bath's construction and manufacturing businesses will be able to boost their employees' green skills as part of a new scheme backed by the West of England Combined Authority.
More than 100 firms across the region are being invited to take part in the 18-month Skills for Clean Growth programme to equip their workers with the skills they need for the transition to net zero.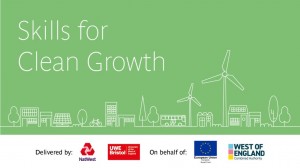 Employees will receive free training to help their businesses meet their low carbon and green goals under the £478,000 scheme.
The construction sector alone is responsible for 39% of worldwide carbon emissions, so encouraging workers and their businesses to go greener can have a significant impact in helping the region reach its ambitious 2030 net zero targets.
Metro Mayor Dan Norris, who leads the West of England Combined Authority, said: "There is a climate emergency and everyone is going to have to do their bit to help build a greener future.
"As we change the way we make goods and retrofit our homes we will need a newly skilled workforce.
"That is of course also a significant opportunity to create high skilled, well paid, green jobs. I'm pleased to be able to offer this support so workers will get the skills they need to meet the demands of a greener economy."
The project, which is being delivered by UWE Bristol, will also encourage local manufacturing companies to embrace green measures to improve their long-term sustainability and improve their energy efficiency.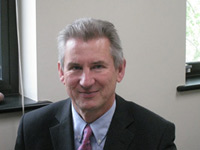 UWE Bristol Pro Vice-Chancellor for Research and Enterprise, Prof Martin Boddy, pictured, added: "With funding from the European Social Fund awarded by the West of England Combined Authority and working with our delivery partners NatWest, we will enable SMEs across the region to attract, develop and retain the skilled workforce they need for the future.
"The project is focused on working towards a net-zero carbon, green future. Participants will learn about existing low carbon practices and discover some of the ways they can best implement these in practical terms into their future activity."
The programme is funded by the European Social Fund and runs until June 2023 as part of the combined authority's Workforce for the Future programme.
It offers a range of skills development, training and CPD, as well as the leadership skills needed to build a clean growth strategy and the knowledge and tools to achieve sustainability.
For more information or to register, click here