Bath businesses are being invited to support a transformational skills programme that will create opportunities in the green economy for young people from the city.
Green Skills for Jobs and Entrepreneurship has been launched against a backdrop of economic recovery following the Covid pandemic and the demand for 50,000 new jobs in the region by 2030 to meet its zero carbon target.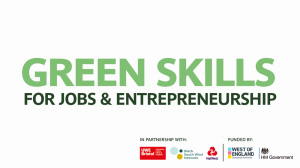 Described as a 'first-of-its-kind', the programme will provide 18-to-28 year olds with fully paid training in newly emerging green skills, facilitate access to internships and support start-ups in the fast-growing sector.
The programme, led by UWE Bristol in collaboration with NatWest and the Black South West Network, particularly encourages applications from Black, Asian and ethnically diverse young people to increase ethnic diversity in the region's flourishing green economy.
Participants will receive eight days of paid in-person training in small groups focusing on developing leadership and networking skills, while covering topics including the future of energy, a zero waste approach to food and carbon neutral building and retrofitting.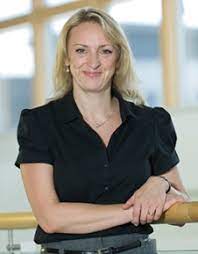 They will then move on to either a paid local internship, or fully funded further training, or support for starting their own business.
Learners will receive tailored coaching, mentoring and careers advice throughout the programme and benefit from site visits to experience green skills in action.
Businesses in the region looking to include diverse talent and introduce key green skills into their business will be able to benefit from fully funded internship opportunities.
UWE is looking to create a bank of business partners interested in supporting the project in one or more of the following ways:
Support local talent and key green skills with funded internships

Share their insights and knowledge of green skills as a guest speaker on the training course to inspire the next generation

Design and deliver bespoke training content.
As a legacy, the project will launch a Green Skills and Entrepreneurship Hub providing a toolkit of skills and business support for learners, entrepreneurs, businesses and social enterprises and will including training modules and talent and employment opportunities.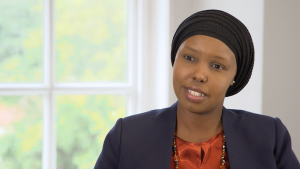 UWE director of business, research and innovation Tracey John, pictured above, said the programme would provide the skills and support needed by young people who had missed out on opportunities as a result of the pandemic while also opening up opportunities to communities that have previously experienced difficulty in receiving mainstream support.
"We're delighted to be working with our partners at Black South West Network and NatWest to deliver such an exciting programme helping to create inclusive regional economic growth whilst supporting the West of England's transition to a green economy," she added.
Black South West Network director Sado Jirde, pictured above, said opportunities to provide targeted, sector specific skills and enterprise opportunities to Black and Minoritized communities were few and far between and this programme was an innovative and unique step forward.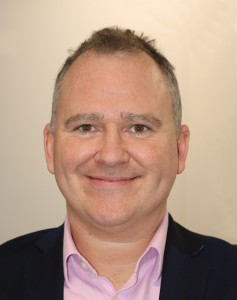 NatWest West of England director, commercial banking, Matt Hatcher, pictured right, said: "As a principal partner at COP26 and as the leading bank in the UK for business customers and one of the largest for retail customers, we understand the role the finance sector needs to play in helping companies, customers and communities achieve their net zero ambitions.
"This partnership offers the chance to put our young people and communities at its heart. By working together with UWE Bristol and the Black South West Network, we can provide the skills and resources to help nurture their potential and make progress towards a more inclusive economy in the West of England.'
The programme is open to young people from Bath and North East Somerset, Bristol, South Gloucestershire and North Somerset.
Businesses can find out more at www.skillsforfutures.co.uk/green-skills-business