Nick Allan, head of global property agency Cushman & Wakefield's capital markets team in the South West, has become an international partner in the firm.
Nick, pictured, is one of eight international partner promotions at Cushman & Wakefield, one of the world's largest real estate businesses with 48,000 staff in 400 offices across 70 countries.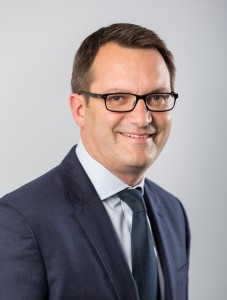 Nick joined the firm (then DTZ) in 2002 and has led the Bristol-based regional investment team covering the Midlands and South West from 2009.
He has been involved in some of Bath's most significant development and investment transactions including the £47.5m Roseberry Place scheme of 171 build-to-rent apartments and 17,000 sq ft retail space, and the £19m, 54,500 sq ft Sawclose casino, hotel and restaurants scheme.
He also led the sale of the landmark 10 Canons Way building on Bristol's Harbourside to a South Korean individual for £95m and the disposal of Accolade Wines' Avonmouth warehouse to South Korean institutional investors for £62m.
Nick said: "It's an exciting time to be part of Cushman & Wakefield. We're involved in a diverse and exciting range of significant projects across the region and UK shaping the way we design, occupy and fund property in a rapidly changing environment."
Cushman & Wakefield EMEA chief executive officer Colin Wilson added: "Promotion to international partner marks a significant career milestone, demonstrating seniority of leadership, business acumen, dedication and commitment to upholding our values.
"The promotion of these talented and hardworking individuals reflects their ability to deliver the best possible client experience in an ever-changing international real estate environment. Congratulations to each of them on their achievement."
The international partner role at Cushman & Wakefield is one step up from partner and, despite the name, does not involve international duties. The newly promoted international partners are based in offices across the UK, France, the Netherlands and Spain.