Ethical tea firm Pukka Herbs is to provide herb gardens to 40 schools across England as part of a programme to encourage children to connect with nature.
Keynsham-based Pukka has teamed up with sustainable food and farming charity the Soil Association on the Food for Life programme.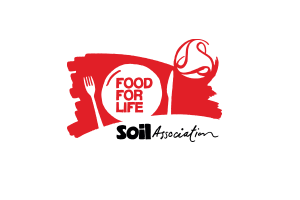 The project comes at a time when research shows children are becoming increasingly disconnected with nature and where their food comes from.
Some 60% of children spend less time outdoors than their parents, and just 46% say they enjoy activities in nature with their parents or grandparents. Food for Life recognises there is an opportunity for schools to lead the way in cultivating their pupils' knowledge in the garden.
Research has shown that children with greater engagement with nature and time outside have better levels of attention in class, higher achievement and stronger links with the local community.
Each of the 40 primary schools will receive growing kits, which include seeds from Tamar Organic, a herb planter from Veg Trug and organic compost, as well as growing cards and related classroom activities.
Schools will be supported to plant mint, lemon balm, coriander and fennel in time for spring. The herb gardens are to be built and maintained by schools and the communities around them.
Pukka will also cover the cost of a 12-month subscription to the Food for Life programme, giving children the opportunity to grow, cook and eat fresh healthy food.
Pukka co-founder Sebastian Pole said: "Since day one, our mission has been to bring people closer to the incredible power of organic plants. We are delighted to team up with Food for Life helping to highlight the unrivalled benefits of being in and enjoying nature for both children and grown-ups, contributing to a world in which plants play a central role in human health and wellbeing.
"This project forms part of our commitment to 1% for the planet, donating 1% of our annual turnover to environmental initiatives."
The herb planters will be donated to schools in time for Grandparent Gardening Week, a nationwide campaign from Food for Life that encourages schools and nurseries to work with different generations from their local communities to cultivate herb gardens and veg patches.
By combining the two initiatives, Food for Life is encouraging different generations the chance to spend time together and giving kids and grandparents the chance to discover new relationships rooted in growing.
Food for Life director James Cashmore said: "Food for Life started Grandparent Gardening Week in Leicestershire with the ambition to bring generations together through an activity that all ages can enjoy and benefit from.
"Growing food is something that allows everyone to share in the pleasures and health benefits of being outdoors. We hope that schools will use this opportunity to start a joint project with older members of the community that will continue beyond this initiative."
Pukka relocated its head office last year from Bristol to 17,000 sq ft of refurbished space in the former Cadbury chocolate factory at Somerdale, Keynsham.