Three Bath area businesses have this week been celebrating winning a prestigious Queen's Award for Enterprise in recognition of their contribution to the UK economy.
Bath creative, branding and communications agency Emberson Group received the award for international trade for its "excellence and sustained growth in international trade".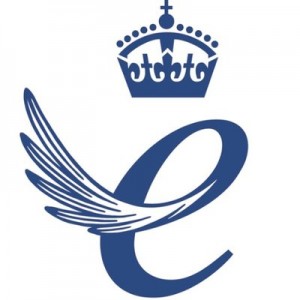 Group managing director Clare Pratt said the agency's work with business-to-business customers based in Europe, the Middle East and North America as well as in the UK, along with its knowledge of how to position companies, how to infiltrate global markets, create brand belief through marketing communications and generate leads that comply with international data privacy regulations, had been the key to success of our export strategy.
"As a result, we have enjoyed year-on-year growth over the past three years with a 72% increase in overseas sales since 2016. Today, overseas sales represent 69% of the group's total sales," she said.
"Our aim is to help our customers succeed faster. We are achieving this aim due to two key reasons: The first, is through our proposition of 'brand, market, sell'. We are helping customers quickly realise their return on marketing investment.
"The second is due to our outstanding team of people. They are more than employees – they're shareholders. This means that we all go above and beyond to create and deliver world-class brand, marketing and lead generation services for our customers."
She said these two reasons were creating a sustainable group of companies, which benefits all its stakeholders, now and in the future: customers, supply partners, the wider communities, and its shareholders.
"We feel that our British values of creativity, leadership and integrity, combined with tremendous hard work from our teams, have set us up for success in the global marketplace," Clare added.
Corsham-based pharmaceutical specials manufacturer Qualasept Pharmaxo Holdings, which trades as Bath ASU, has been recognised with the Queen's Award for Enterprise in Innovation for its stability research into increasing the shelf lives of many critical biological cancer drugs.
The ground-breaking initiative has improved treatment for patients and saved the NHS significant amounts of money.
It involved months of dedicated work from a specifically assembled research and development team, working in conjunction with the University of Bath.
Bath ASU established the R&D unit with private funding to try to find a way of extending the shelf lives of these products. In order to achieve that it had to prove that it was technologically possible and change the way NHS hospitals operate.
The NHS Pharmaceutical Quality Assurance Committee ratified the approach by adopting a new standard, enabling Bath ASU to offer biologics to the market with shelf lives extended up to a maximum of 84 days.
The effect on cancer patients and on the hospitals that treat them has been profound. Lead pharmacist – cancer & aseptic services – Andrew McKendrick, who is also a pharmacist independent prescriber at Weston Area Health NHS Trust, said: "This has transformed our entire approach because we are now able to purchase high use lines essentially as batch products and keep them on the shelf as stock.
"We have no in-house unit of our own and the extended stability allows us to outsource a batch which has tremendous benefits to staffing capacity, saving time and resource and enabling us to focus on the patients rather than on the drugs.
"There is a real added benefit here in that the extended shelf life dovetails beautifully with a directive from NHS England which has called for dose banding and standardisation of chemotherapy treatments."
Bath ASU director Chris Watt described the Queens Award as a significant milestone for the business.
"It is extremely gratifying to see the dedication and commitment of the team directly resulting in a better experience for cancer patients and providing a major helping hand for oncology units in hospitals throughout the country," he said.
Trowbridge-based apetito, the UK's leading food producer for the health and social care sector, was one of only six firms to achieve an award in the newly introduced sustainable development category.
It is the firm's third Queen's Award for Enterprise and recognises its commitment to conducting business in a way that impacts positively on the environment, society and economy.
From being a member of environmental bodies such as the UK Plastics Pact and Ethical Trade Initiative, to working with customers to reduce food waste and supporting the local community and charities, appetite puts sustainability at the heart of everything it does.
CEO and chair Paul Freeston said the award was down to "the extraordinary teamwork from top to bottom within the business."
He added: "It is testament to the hard work, dedication and vision of our entire team.
"All of us at apetito are passionate about 'making a real difference' to people's lives and we believe our commitment to sustainable development reflects this. Sustainability informs not just the way we work, but how we treat people, the impact on the environment and our contribution to the economy. Leading from the top, we've worked to embed this belief into the whole business."
The firm, the parent company of Wiltshire Farm Foods, won its first Queen's Award in 2005 for its development of the Chefmobil, and its second in 2016 for its texture-modified food range.
In total 201 UK businesses were recognised for their contribution to international trade, innovation, sustainable development and promoting opportunity through social mobility.
The awards, in their 53nd year, are made annually by the Queen to business that demonstrate the highest levels of excellence in international trade, innovation and sustainable development.
Recipients can use the Queen's Awards emblem for the next five years.