Bath-headquartered national law firm Stone King has continued its expansion by taking on new recruits in its business property, construction, immigration and international and cross-border teams while also opening an office in Manchester.
Katie Shire, pictured right, has joined the business property team in Bath as a senior associate, while the firm's construction team in the city has been boosted with the arrival of paralegal Olivia Howard, pictured below, and legal assistant Eve Souter.
Katie has joined from the Bristol office of national law firm Foot Anstey, where she spent just over 11 years, first as a trainee legal executive, going on to become an associate.
The international and cross-border team has welcomed paralegal Shirain Zund, pictured bottom, who is based in Bath.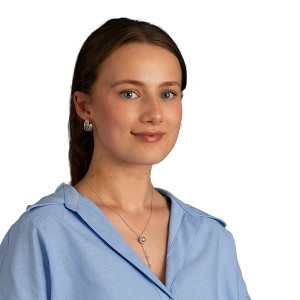 Other new recruits include solicitor Duncan Ho, who has joined the construction team in its Cambridge office, and apprentice paralegal Freya Newman, who is now working with Stone King's immigration team, also in Cambridge.
Stone King chair Alison Allen said the new recruits reflected the firm's commitment to its clients.
"I am delighted to welcome all our new joiners to the firm and look forward to supporting them in successful legal careers," she said.
Head of immigration team and head of faith sector Julie Moktadir said: "We act for both business and individual clients, with our immigration work much in demand. We are delighted to welcome Freya to the team and support her with her legal career."
Head of construction team Sean Randall-Morris said the new recruits reflected the firm's increased work in this area.
"Our expanded team can help ensure construction projects are delivered on time and on budget, and we pride ourselves on managing potential issues before they arise saving time and money," he added.
Head of international and cross-border Daniel Harris said: "Clients come to Stone King because they know they will get expert legal advice and we are delighted to welcome Shirain to support with that."
The new Manchester will support clients in the North, along with its base in Leeds, which opened in 2016.
Stone King, which employs more than 230 people, also has offices in Bristol, Birmingham and London and is a national leader in the charity, faith and education sectors.