Bath-based charity Rainforest Concern has signed up renewable energy contractor Solarsense as a partner to help it protect rare habitat in the Tropical Andes.
For every square metre of rooftop solar panels installed by Clevedon-based Solarsense in the coming year, it will sponsor 10 times the square metreage in the rainforest, which is home to threatened species.
As a result, Rainforest Concern will be able to expand its Neblina Cloud Forest Reserve to create ecological corridors to enable threatened species such as Andean bears – the inspiration for Paddington and of which there may only be 2,500 remaining – to migrate safely between protected areas.
Rainforest Concern has already helped protect more than 5m acres of rainforest since it was founded nearly 40 years ago, with a wide range of successful conservation projects in across the globe from Chile and Costa Rica to India and Romania.
The charity's work includes creating hatcheries for endangered leatherback turtles in Costa Rica, protecting rare spectacled bears and eagles in Ecuador and empowering rural women to re-forest the Western Ghats in India.
It is funded entirely by grants, donations, sponsorship schemes such as the one with Solarsense, and annual membership programmes.
The Tropical Andes is the most biodiverse region on the planet and home to more mammals, birds and amphibians than anywhere else on Earth.
However, the region is under serious threat. In Ecuador alone, copper mining, unsustainable agriculture and roadbuilding are causing the loss of forest habitat at the rate of one football pitch every 1.5 minutes.
Rainforest Concern project manager Megan Witty said: "With world leaders gathering in Egypt for the COP-27 climate talks, and the UN Secretary-General warning that the world 'is on a highway to climate hell with our foot on the accelerator', it may seem that climate change is beyond our control.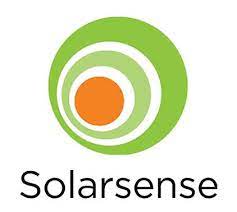 "However, there are direct ways that businesses can help us protect our precious natural habitats.
"We are really excited about this new partnership with Solarsense, which will support our work protecting threatened rainforest.
"We would love to hear from other businesses which are keen to become more sustainable and are looking for positive ways to make a difference."
Solarsense managing director Stephen Barrett added: "As a solar energy specialist we have always been passionate about protecting the environment and building a more sustainable future.
"We are delighted to be able to support Rainforest Concern in protecting endangered species and conserving the rainforest, which has a critical role in absorbing carbon and mitigating climate change.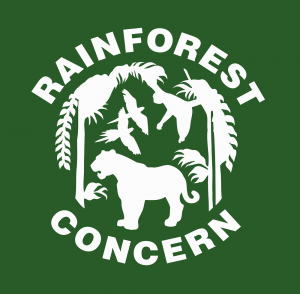 "While we certainly need leadership to tackle the climate crisis at a national and international level, it's also down to all of us as businesses and individuals to play our part.
"I hope that our partnership will make a real difference to the charity and might also encourage other businesses in the region to support their vital work."
Solarsense has designed and installed solar panels and other renewable technologies for more than 14,000 customers across the UK since it was launched in 1995, helping to offset over 22,000 tonnes of carbon annually. It is now the longest standing business in the solar energy sector.
Over the next 12 months it expects to install a further 16,000 sq m of panels, which will help Rainforest Concern protect 160,000 sq m – approximately 40 acres – of threatened habitats.
Solarsense is also exploring the possibility of providing and installing solar panels at one of Rainforest Concern's overseas projects.
The company has previously helped to set up a number of refurbished solar PV systems in Madagascar to power a Bristol Zoological Society research and conservation station.
Rainforest Concern photos courtesy of Murray Cooper