Specialist manufacturer Fascia Graphics aims to double its turnover in just four years with the support of a Government-backed scheme for high-growth firms.
The Chippenham-based firm has recruited six apprentices under the GrowthAccelerator programme, a unique service led by some of the UK's most successful growth specialists, to spur its expansion.
Fascia, a market leading manufacturer of graphic overlays and membrane keypads, has also recently invested more than £1m in state-of-the art production equipment which will support its growth strategy.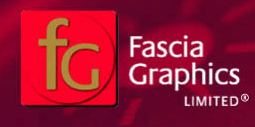 GrowthAccelerator will help provide a framework to build on this strategy, discover new routes to funding and investment, drive innovation, and harness the power of one of Fascia's greatest assets – its people.
As part of the programme, Fascia will also have exclusive access to £2,000 in match funding for senior managers to hone their leadership and management skills.
Growth Accelerator is Vince Cable's pet business scheme which had 6,000 participants in 2012 – 85% said that their business grew more quickly as a result. Over three quarters also said that they had achieved outcomes that they couldn't have achieved by themselves.
Fascia managing director Paul Bennett said: "We are using our 20th anniversary as a springboard to really accelerate growth both domestically and internationally. We are the only manufacturer in our industry to invest so heavily in cutting-edge production equipment which enables us to manufacture things faster, and to a higher quality, than any of our competitors.
"Combining this technology with the expertise that GrowthAccelerator offers is a recipe for success, and a route to achieving our ambitions of doubling our size by 2018."
Growth Accelerator South West zone manager Martin Douglas said: "Fascia is working with GrowthAccelerator to build a concrete strategy over the next three years that will ensure they implement and deliver their growth plans. When I met Paul I knew they were an ambitious and well-run business looking to grow and double in size, but needed to develop their management team.
"Working closely with Paul, we will be focusing on developing the skills of his team through business development coaching and through leadership and management training. The added benefit for Paul is that GrowthAccelerator will match his training costs pound for pound up to £2,000 for each of his decision makers, helping drive his business forward even more towards sustainable high growth."
Fascia works with more than 800 customers domestically and globally. Its reputation has been built largely on its excellent customer service and fast lead times, which ensure efficient delivery of the highest quality product at extremely competitive prices. The company's £1m investment has also led to a significant reduction in its carbon footprint.