Bath-based media group Future has said quick action in March minimised the impact of the coronavirus pandemic on its finances as it unveiled another big jump in profits and sales.
The firm, which now has around 150 titles following a spate of acquisitions, postponed a number of major events linked to its publications.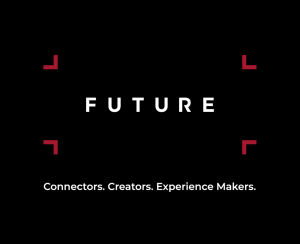 It also brought forward the closure of some marginal magazine titles and reduced the supply of others to retailers, cut costs linked to its events and made savings on salaries including furloughing some staff.
In its interim results for the six months to March 31 the group said it had also worked with its banks to ensure it had sufficient working capital to continue its growth strategy.
The group, whose titles range from TechRadar and PC Gamer to Classic Rock and FourFourTwo, described the half year as "exceptionally strong" with adjusted operating profit up 77% to £39.9m on a 33% increase in revenue to £144.3m.
While Covid-19 had impacted the end of the period by significantly slowing down its newstrade business when travel stores shut and forcing the cancellation of three large events in March, these had been offset by a growth in audiences around the world as people searched for advice and recommendations.
Over the half year, online users grew to 253m, up 26% year-on-year, with a record-breaking 329m online users in March 2020, up 66% in the same month in 2019.
While both Future's UK and US operations performed well during the six months, the US again pulled ahead of the domestic market, with revenue up 53% to £85.9m against an 11% increase to £58.4m for the UK.
As a result, 60% of group revenue is now derived from the US, where it was also boosted by the addition of £14.3m of revenue from SmartBrief, the Washington DC-headquartered digital media publisher it acquired for an initial sum of $45m (£37.2m) last summer.
Future chief executive Zillah Byng-Thorne said: "We are seeing a rapid acceleration in the migration to online with a significant growth in online users looking for both entertainment and advice in their areas of interest as well as a rapid shift towards online retail.
"Future's diversified business model, global footprint and strong financial discipline means that we have been able to withstand the immediate challenges of the pandemic.
"Despite the impact of Covid-19, the first half of the financial year has been very strong. This allows us to continue to invest in the platform through the development of new functionality and new content to drive revenue in the coming months and years."
She said the £140m acquisition of rival publisher TI Media, which was completed in April following investigation by the Competition and Markets Authority (CMA), introduced opportunities for Future to add value to TI's 38-strong brand portfolio, which includes titles such as Decanter; Country Life; Homes&Gardens; and Woman & Home.
Future would use its technology platform to build digital presence, introduce new revenue models and an opportunity to expand the titles' reach beyond the UK, particularly in the US.
She added: "Our performance in the first half of the current year has been extremely strong; the downturn due to Covid-19 makes market conditions uncertain for the remainder of the year. However, due to our operating model, strategy and diversified revenue streams, the Group is well placed to navigate the challenges ahead."
She also expressed gratitude to Future staff for working during the lockdown – it moved to homeworking in mid-March.
"We sincerely thank those who have been working to keep all of us safe through the crisis, particularly those in all aspects of frontline services," she said.
"I also want to recognise and thank our staff, who have rapidly adapted to a new way of working to ensure we can continue to provide high quality content to our audience communities at a time when the need for expert advice is acute."
Its technology was already in place to make the transition to homeworking "almost seamless", Future said.
It has also paid all staff a work-from-home stipend and created a hardship fund for any staff in financial difficulty, along with increased mental health support and virtual activities, including weekly yoga and mental health first aiders.
All UK staff can take one day of leave a week to volunteer for the NHS.
Future's share price was up by 98p – or 8.97% – to £11.90 at midday on Friday.