A popular gastropub in a village on the outskirts of Bath has come onto the market after its tenants decided to sell up due to the coronavirus pandemic.
The 18th century Wheelwrights Arms in Monkton Combe is being marketed by global real estate advisor Colliers International with a price tag of £225,000 leasehold.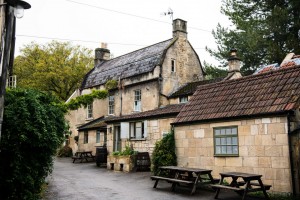 The four-star inn, pictured, in the heart of the village, has outside space for nearly 200 people, complementing its 45-cover restaurant.
It also boasts seven letting bedrooms located across a driveway that leads to the private pub car park and a recently created three-bedroom letting flat.
It was bought by a couple in the spring of last year whose daughter was attending nearby independent boarding and day school Monkton Combe.
The had invested a "significant" amount in the pub and had installed a management team to run it when the coronavirus pandemic forced it to close, according to Peter Brunt, director in Colliers' hotels agency team.
"It was responding well when lockdown shut the business in March," he said.
"In addition to taking on the leasehold of the pub, they also took on a tenancy of the adjoining cottage, which is accessible from the pub gardens and is something that may be available to the purchaser too."
Mr Brunt said with one of the couple originally from Georgia, they had relocated there in the summer while the pub was closed.
"With their daughter happy in school in Tbilisi they have decided to remain and therefore their interest in the Wheelwrights Arms is being offered for sale," he added.
"The Wheelwrights Arms is a charming and profitable pub in an accessible village position, held on a free of tie private lease.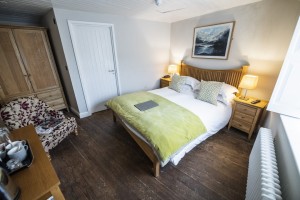 "The bar and restaurant are just the sort of cosy, inviting spaces that customers seek out and the huge roaring fire that greets guests on arrival sets the tone.
"The three-bedroom flat offers further income potential that is yet to be fully realised."
He said the pub's lease was from a private landlord and free of tie. Rent is paid on a turnover basis with a notional open market annual figure of £60,500.
"There are just over nine years unexpired on the original 24-year lease and the landlord has confirmed that they would be willing to grant a lease extension to a suitable tenant.
"When you consider the enviable location too this is a fabulous package," added Mr Brunt.