The runaway success of Bath's inaugural ReBalance wellbeing festival means it will be repeated next year, organisers have said – with more businesses being invited to take part.
More than 150 events and activities were staged as part of the three-week programme, with 70-plus businesses and wellness practitioners taking part.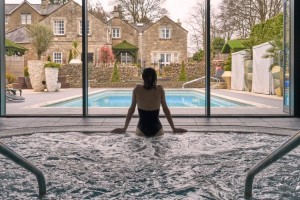 These attracted in excess of 1,000 participants and generated 15 pieces of national press coverage in key title ranging from the Financial Times, The Telegraph, Conde Nast Traveller and Psychologies magazine.
At the festival launch, organiser Bath Business Improvement District (BID) said it believed it had the potential to boost the local economy by positioning Bath as a 'fun' city with a strong emphasis on wellbeing and health built on its spa heritage.
The event heard that Bath could take lessons from places as diverse as Iceland, with its tradition for thermal bathing, and Singapore's emphasis on trees and the environment to enhance its World Heritage status, the event was told.
BID chief executive Allison Herbert said the organisation had been "absolutely delighted" with the festival.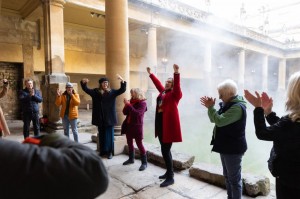 "Our main priority was to support businesses at a normally quiet time, but we have been absolutely delighted with the response and interest in the festival not just from businesses but also from residents, workers in the city and visitors coming from much further afield to experience ReBalance Bath," she said.
"We look forward to reviewing and developing the programme for 2024, while we will continue to promote wellness events organised by Bath BID levy payers across the rest of the year via the BID's digital channels."
Highlights and sold-out events during Rebalance Bath included Aqua Sana at The Thermae Bath Spa, hand massages at Molton Brown, bath bomb making at Lush, a Voya Skincare evening and kitchen garden tours at The Pig near Bath, spiritual meditation at Bath Abbey and yoga in The Chapel at The Gainsborough Bath Spa Hotel.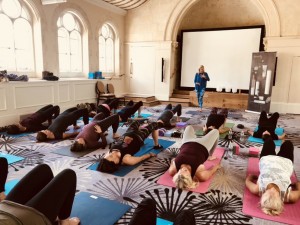 ReBalance Bath ambassador and Olympic gold medallist-turned-personal trainer Amy Williams staged a Talent to Triumph book talk at Topping Booksellers and there was a Rebalance Bath gym and spa package at The Royal Crescent Hotel & Spa, dance fitness at Komedia and Ayurvedic facelift at Neals Yard Remedies Bath.
Feedback highlighted by Bath Bid included that from Lisa Brooklyn Fuhres, director of operations at Sutton Hotel Collection, which owns Bath's Francis Hotel.
She said: "We were delighted to create a special package in partnership with Thermae Bath Spa as part of Bath's first ReBalance Festival.
"Our wellbeing breaks package resulted in some great exposure for the hotel, as well as an increase in bookings along with some great feedback from the community.
"We were so pleased to be a part of Bath's first ReBalance festival, and our wellbeing package was a wonderful opportunity to showcase The Francis Hotel as a wellness hotel."
Royal Crescent Hotel & Spa marketing manager Kate Bessant said: "We're very happy to have taken part in Bath's ReBalance festival of wellness. It's been such a welcome start to the year, especially for everyone that finds the festive period busy and demanding – the perfect re-set! We've really enjoyed introducing new guests to the tranquillity of our Spa and Bath House."
Next year's ReBalance Bath will take place between 25 January and 18 February.