Bath-based full fibre broadband provider Truespeed has been championed as a regional success story in a new UK-wide programme.
The fast-growing firm is among 16 South West mid-sized businesses chosen by specialist consulting firm WIRED that typify its vision of trailblazing enterprises – not only generating local growth but also boosting the wider UK economy.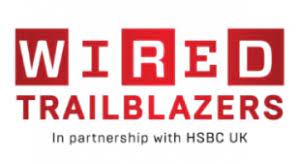 Truespeed has been on a mission to connect underserved communities across the region since it started out as a community interest company in 2014.
Having become one of the Bath area's fastest-growing companies, earlier this year it received £100m from Aviva Investors to widen its reach.
The investment, the largest funding since Truespeed's launch, was the second from the global asset management arm of UK-based insurance giant Aviva, following on from £75m in 2017.
Also on the list is Huboo, the Bath-founded eCommerce fulfilment company that is now based in Bristol and which recently opened a major distribution hub in Chippenham.
The list also includes multi award-winning Bristol-based animation studio Aardman – best known for its Wallace & Gromit, Shaun the Sheep, Chicken Run and Morph films and TV shows.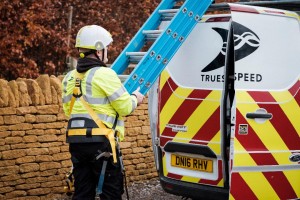 WIRED Consulting managing director Catherine Crump said: "Local businesses play a pivotal role in generating opportunities and supporting the local economy.
"The WIRED Trailblazers programme highlights the immense variety of entrepreneurial talent across the country – a testament to the UK's thriving start-up and scale up scene.
"This initiative has allowed us to celebrate the very best of these incredible businesses and connect them with other like-minded local enterprises, giving them a platform but also a path to forge important business connections."
Across the UK, 75 businesses have been selected for the WIRED Trailblazers Programme by in partnership with HSBC.
James Cundy, head of mid-market corporates and structured finance at HSBC UK, said: "We are really proud to be working with WIRED Consulting to deliver the Trailblazer programme.
"Mid-sized businesses are the backbone of the UK economy, but are often overlooked. The banking sector has a role to play in helping these companies to thrive – whether that be through access to funding for those which have high-growth potential but are loss-making, by helping to navigate overseas expansion or by introducing them to businesses which can help catalyse their growth.''
Each of the Trailblazer businesses will also be featured in two promotional pieces of content hosted on WIRED.co.uk celebrating each organisation and its impact on both a regional and UK wide level through an interactive ebook and article.