Two pioneering Bath firms have been named among the country's 100 fastest-growing businesses.
Independent broadband provider Truespeed and Inspecs, the spectacles designer and manufacturer, appear in the latest ORESA Growth Index, which lists the top 100 fastest growing businesses in the UK.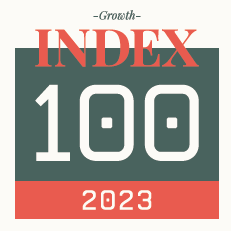 The prestigious report analyses the financial performance of more than 32,000 firms over the past two years to come up with the top 100.
Truespeed, which has achieved a compound annual growth rate (CAGR) of 70.3% growth rate, ranks 53rd in the table, with Inspecs at 63 with a 64.9% expansion.
It is the first time Bath has had a business in the table. In last year's inaugural rankings, just three firms from the South West were included – this year that has increased to eight.
For Truespeed, which launched in Bath in 2014 as a community interest company, recognition in the index comes as it celebrates a storming start to 2023.
It has extended its footprint by 25% in the first five months of the year and now offers ultrafast broadband to 75,000 properties across the South West – a 364% growth in its network rollout compared to the same period last year.
The business has invested an additional £6m into its home city of Bath, expanding the network to properties in Batheaston, Bathampton and Bathford.
It has also extended its coverage further into rural and semi-urban towns and villages as part of a £24m investment in Somerset and Wiltshire, and chalked up further growth by connecting more than 15,000 customers across the region – an increase of 15%.
The firm, which now employs 270 people, said its rollout meant it was on target to meet its ambitions to double its network footprint and customer numbers this year.
Truespeed chief executive James Lowther said: "Since we started in 2014, our focus has been on providing local people with a network they can trust.
"The South West is one of the UK's most underserved regions for broadband and we are on a mission to bridge the digital divide and deliver high quality, reliable broadband at affordable pricing to communities across the region."
Inspecs, which produces a wide range of spectacle frames and lenses, including sunglasses and safety glasses, was launched by former bond trader Robin Totterman in London in 1988 and later relocated to Bath.
Its customers include global optical and non-optical retailers, global distributors and independent opticians, with its distribution network covering more than 80 countries and reaching approximately 75,000 points of sale.
It has operations across the globe, with offices and subsidiaries in the UK, Germany, Portugal, Scandinavia, the US and China (including Hong Kong, Macau and Shenzhen), and manufacturing facilities in Vietnam, China, the UK and Italy.
Annual revenues at the group last year edged ahead to $248.6m (£199.2m) from $246.5m the previous year, with pre-tax losses widening slightly to $9.5m from $9.1m.
During the year it sold a record 10.7m frames globally – up by 300,000 on the previous year – with increased sales of branded frames worldwide including Superdry, Botaniq, O'Neill and Saville Row Titanium.