Mulberry, the luxury goods brand, has slumped into the red with a half-year loss of £1.1m after a disastrous attempt to go upmarket backfired.
The firm, based at Chilcompton, suffered a 9% fall in sales to £45.1m in the six months to September 30 while wholesale revenues tumbled 31% to £19.6m.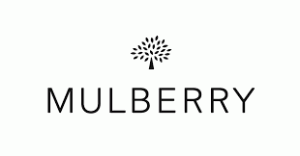 In the same period last year the firm, best known for its leather bags, posted a £7.2m pre-tax profit.
Mulberry has suffered a torrid time over the past few years as it sought to move upmarket. Many of its bags toted a £1,000-plus price tag – taking them out of the reach of their traditional customer base, industry analysts claimed.
Chief executive Bruno Guillon – widely blamed for the group's troubles – quit in March after a spate of profits warnings. More bad financial news followed but chairman Godfrey Davis today insisted the firm's problems were behind it.
He said: "After a difficult couple of years, the steps that we have taken to return Mulberry to growth are beginning to bear fruit. We have worked hard to re-engage with our customers."
Sales for the nine weeks to November 29 had been "encouraging", he said, with total retail sales up 8% compared to last year, including online sales up 18%.
The firm has re-focused on bags priced between £500 and £800. Its results highlighted buoyant sales of its new Tessie and Cara Delevingne bags.
Last week Mulberry announced it had recruited the head designer of French ready-to-wear fashion house Céline as its new creative director. Johnny Coca will join next July from Paris-based Céline, where he is currently head design director for leather goods, shoes, hard accessories, jewellery and sunglasses.
And earlier this week it appointed freelance fashion consultant Julie Gilhart as an independent non-executive director with immediate effect.
She has advised many clients including Amazon.com and LVMH and spent 18 years in various roles at Barneys New York, most recently as fashion director. She holds board positions with Outerknown LLC and Parsons/New School.