Lloyds Bank Commercial Banking has strengthened its support for medium-sized businesses in the West of England with the appointment of a new regional director.
Andrew Kemp, pictured, joins the bank's mid-markets team having previously led its acquisition finance loan management team in London. He brings with him more than 25 years of experience in corporate banking, including roles with European Investment Bank and BlackRock Solutions.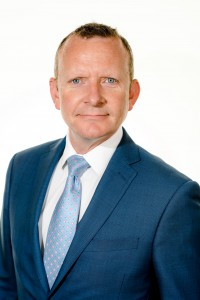 As area director, he will lead a team of 10 relationship managers and directors and support businesses turning over between £25m and £100m a year, based across the South West and South Wales.
The appointment comes as Lloyds Bank announces plans to supporting businesses across the region with a package of products and initiatives.
These include a nationwide commitment this year to increase net lending to SME and mid-market companies by £2bn and support 100,000 start-ups, and also help 25,000 businesses to export for the first time by 2020.
Andrew said: "I'm stepping in to a very strong team of people who genuinely care about growing businesses in the South West and Wales. My aim is to take that team to the next level and support the thriving local economy.
"In the immediate future, a lot of our customers will be looking at new challenges and opportunities as the UK negotiates its departure from the EU. We're committed to proving tailored guidance and support to help businesses navigate the current economic landscape."