National engineering consultancy Rodgers Leask has appointed Dave Bathurst as regional director as it aims to increase its presence in the South West.
Dave, pictured, has joined to head the firm's civil engineering team in Bristol, with Rodgers Leask saying he would be using his extensive international track record of working in different disciplines, sectors and countries to help make it the leading engineering consultancy in the region.
A fellow of the Institute of Highway Engineers, Dave boasts more than 30 years' industry experience having worked for Thames Water, local government and multiple engineering consultancies on projects in the UK, Europe, Middle East and US.
Starting as a trainee technician, his career path has been varied with roles focussing on residential, commercial, industrial, education, public realm and strategic land developments.
In the South West he played a part in the delivery of a number of well-recognised projects, such as Cornwall's Eden Project, while his international work has included a university in Kuwait, a golf resort in Russia and a hospital in Qatar.
More recently he has worked with urban design specialists on projects funded by the government's Future High Street Fund, boosting his reputation in the public realm sector.
Dave said: "Before identifying the opportunity to join Rodgers Leask, I was aware of the business and its interests in the South West having worked together on projects in the past.
"It's a brilliant business and the regional growth strategy is something I know I can support. I'm looking forward to being able to offer my experience, enthusiasm and industry insight to help Rodgers Leask become even better than it already is."
He said it was important that businesses like Rodgers Leask focused on the priorities in the world of construction and new development, such as climate resilience and reducing environmental impact.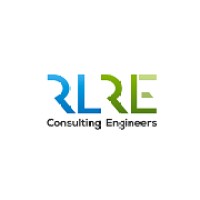 "For example, in the past 15 years we've seen a shift towards sustainable drainage systems in an effort to mitigate flooding, reduce pollution, support wildlife and improve our surroundings, but we can do more to prevent pollutants from reaching our waterways," he added.
A shortage of skilled professionals in the industry also made it very challenging to meet current demand for engineering services.
"One of my main objectives will be to attract engineering talent to Rodgers Leask by speaking to existing contacts, universities and colleges.
"Not only will I be highlighting the great work that the company does, I will be raising awareness of how fulfilling a career in engineering can be.
"The built environment is a significant part of all our lives and creating infrastructure that supports communities is an essential part of the development jigsaw," he added.
Rodgers Leask has had a presence in the South West since 2015 and has been in its Bristol base at Aztec West since 2018, leading to involvement in numerous successful projects in the region and across the border in South Wales.
These include geo-environmental services on the award-winning Access 18 scheme on the site of the former Avonmouth smelting plant and the billion-pound regeneration of the former Llanwern steelworks site.
Rodgers Leask managing director Paul Spencer said: "We're very pleased to welcome Dave to the business and begin a new era in the South West.
"His experience speaks for itself and is perfectly suited to guide the growth of a multi-disciplinary engineering consultancy like Rodgers Leask. It's an exciting announcement to begin the year with and we look forward to providing updates on the direction in which Dave takes the Bristol-based team."