Business management consultancy SA Group has moved to bigger premises to support its growing workforce.
The move from Westbury to the White Horse Business Park on the outskirts of Trowbridge follows the transition of the firm's ownership last November to its 60-plus employees through an Employee Ownership Trust.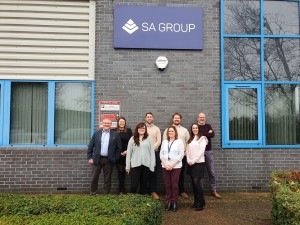 SA Group boasts a wide range of in-house skills, including systems engineers, agile project managers, technical architects and cyber security advisors, who help clients scope and deliver against critical challenges within increasingly complex digital environments,
SA Group chief executive officer Steve Jackson, pictured, said: "We are delighted to announce our relocation to a new premises.
"As we enter the next phase of expansion, we require more space to fit our increasing workforce, and our new premises will allow us to work more collaboratively as a team and enable the expansion of new capabilities."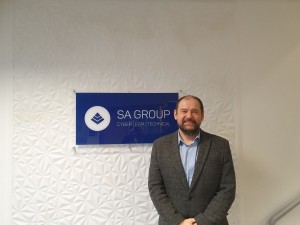 SA Group director Scott Paton added: "This is an exciting time for the company. The move signifies the next stage of our growth strategy, in addition to the company now being employee-owned, and advancing into new business areas.
"It's a great start to the year, and we look forward to welcoming visitors to our new headquarters."
Other occupiers on the 65-acre White Horse Business Park include LF Beauty, DTR VMW, Damone/Nutricia and The National Trust.
SA Group is now one of around 750 employee-owned companies in the UK following the transfer of the business by founders Steve and Adella Jackson in November.