Bristol Airport has switched to a 100% renewable electricity supply in what it described as "a significant step towards reducing its carbon footprint".
Under the three-year agreement with Danish global renewable energy supplier Ørsted, the airport's annual electricity use of 17m kWh will be powered entirely by renewable sources. Electricity is the largest contributor to carbon emissions from on-site airport operations.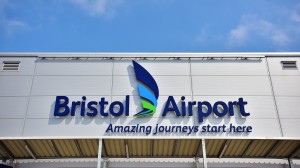 The switch to renewable energy, which starts next month, follows the recent publication of a 'carbon roadmap' by the airport which set out how it will become carbon neutral by 2025 for emissions within its direct control such as electricity, gas and ground vehicles. The roadmap brought forward an earlier pledge to hit its target by 2030.
In addition to the electricity used in the terminal and other buildings, a growing number of aircraft stands are equipped with Fixed Electrical Ground Power (FEGP), reducing the need to use diesel-powered engines for essential pre-flight services.
An estimated 14,000 tonnes of carbon will be saved across the 196-hectare airport site over the duration of the contract – equivalent to the emissions from driving 34m miles in a car.
The move comes as the airport continues to expand, with owner Ontario Teachers' Pension Plan committed to invest more than £60m this year in improving passenger facilities, including a new car rental facility, airline building and refurbishment of its special assistance area.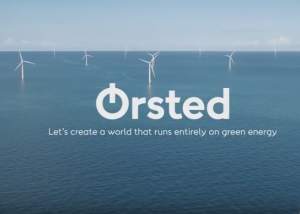 Last year the airport handled more than 8.6m passengers and is on target for 9m-plus this year, making it the ninth busiest in the UK and the third largest in England outside London.
Under its current planning permission, the airport's single terminal is limited to 10m passengers a year – a figure it is likely to hit in the next few years. It has lodged a planning application with North Somerset Council to expand to be able to handle 12m passengers by mid-2020s, pictured below.
It also has a longer-term masterplan setting out potential developments required to handle up to 20m passengers a year by the mid-2040s.
The airport has an ultimate objective to become net zero by 2050 in line with a commitment made by the European airport industry earlier this year and to which Bristol was among the first signatories.
Bristol Airport planning and sustainability director Simon Earles said: "From next month our terminal and other facilities will be powered by renewable energy – a significant step on our journey to carbon neutrality. There is more to do, but this is a clear statement of our intent to reduce our direct emissions."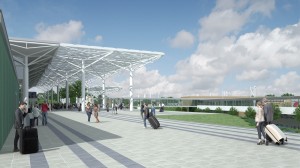 Ørsted Sales (UK) managing director Ashley Phillips added: "It's exciting that an international airport like Bristol is placing such strong emphasis on sustainability. At Ørsted, we want to drive the transition to low-carbon energy systems in the UK, and support organisations like Bristol Airport that share this ambition of creating a greener energy future."
As well as addressing direct emissions, Bristol Airport's carbon roadmap includes a commitment to offset road journeys by passengers and explains how flights will tackled through the Carbon Offsetting and Reduction Scheme for International Aviation (CORSIA) – an international agreement aimed at stabilising emissions at 2020 levels.
Ørsted employs more than 900 in the UK out of a total workforce of 5,600. In 2017, it had revenues of 59.5bn Danish Krone (£7.1bn).