Bath's Olive Tree Restaurant has been ranked among the UK's top 100 best dining establishments in a unique guide.
The restaurant, pictured, part of Bath's multi award-winning Queensberry Hotel on Russel Street, appears at number 90 in the latest Harden's guide.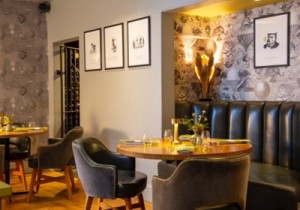 The publication, now in its 32nd edition, is now the only UK restaurant guide sold in bookshops based on feedback from diners rather than professional inspectors or critics.
Some 30,000 reports were submitted from 3,000 diners who visited eateries at all price levels from street food vendors to the country's most exclusive restaurants.
The Olive Tree, led by Bath's only Michelin-starred chef Chris Cleghorn, is one of just a handful of restaurants in the West of England included in the top 100 and Bath's sole representative.
Its position in the table puts it one place above The Ritz in London and six higher than celebrity chef Heston Blumenthal's acclaimed The Fat Duck in Bray, Berkshire.
Chris Cleghorn, pictured, who joined The Olive Tree in 2013 with a stated ambition to gain a Michelin star, recently won the Hotel Restaurant Chef of the Year at the hotel industry 'Oscars', the Hotel Cateys.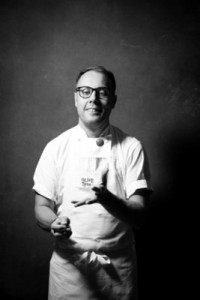 His passion and drive to deliver exceptional standards of dining have also been recognised with three AA rosettes – which he gained in under nine months.
He has also created an environment at The Olive Tree that nurtures talent and success, yet brings a work/life balance while on the food front he strives to use only the very best produce from Somerset and South West.
In line with the current economic challenges, Chris has developed a range of dining options with fewer courses so diners can still savour the restaurant's experience on a lower budget.
This approach is in line with the Harden's national poll findings, which revealed a growing number of increasingly cost-conscious diners.
Peter Harden, who revealed in November that prices at some top UK restaurants have doubled since Brexit, said: "Value is at the heart of the whole Harden's survey system, therefore any dip in perception of value-change in the restaurants visited by our diners results in them quickly slipping down the rankings.
"We all know that high-quality food comes at a price and diners are accepting of that but, at the same time, we're witnessing some restaurants charging staggering amounts that would have been inconceivable in the UK only a couple of years ago."
He said chefs were faced with a real challenge of where to draw the line and strike a balance in order to fall on the right side of customer perception, especially as the cost of living crisis continued to bite.
Chris Cleghorn added: "As ever, we're delighted to be voted in by the diners themselves to such prestigious company with a whole array of UK-wide restaurants across the hospitality spectrum in making the 2023 Harden's Guide and the much-anticipated Top 100 list.
"We are continually adjusting our Olive Tree menus and propositions to meet the exact needs of our local and visiting diners."