Logistics group Wincanton today insisted its diverse customer base will help it overcome market turmoil triggered by the cost of living crisis, industrial action and a slowdown in consumer spending.
The Chippenham-headquartered group has performed strongly over recent years, benefitting from the huge increase in home shopping during the Covid lockdowns and the switch to e-fulfilment by major retailers.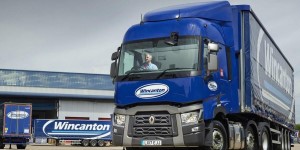 But in a trading update for its third quarter today the group, which employs around 19,600 workers, including 5,500 drivers, reported a 1.4% drop in revenue, although it added that this was "against tough comparatives".
It also said it had traded in line with expectations across all four of its business sectors while for the year to date it had delivered revenue growth of 5.5%. Its pipeline of new business opportunities continued to increase, it added.
The group's grocery & consumer sector fell by 7% during the third quarter while general merchandise sector revenue remained broadly flat at 0.6% – both in comparison to record highs achieved in the equivalent period last year.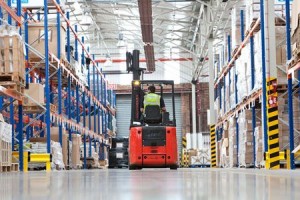 While its eFulfilment sector continued to be the star performer – with revenue up 13.6%, driven by new wins including retailer The White Company, City Electrical Factors and construction materials group Saint Gobain, it said recent postal strikes and pressure on discretionary consumer spending meant that online volumes were below expectations for some customers.
Revenue from its public & industrial sector decreased by 5.8%, mainly due to lower volumes across the building materials market and contract attrition.
However, this was partially offset by growth in its public sector businesses, which has increased year-on-year by 25.5%. The group continues to support HMRC at a number of inland border clearance facilities together with ongoing activities for Defra.
The group described the UK's economic, political, and labour environments over the past nine months as "particularly challenging" and said they had impacted both its top-line growth trajectory and our underlying cost base.
It said it expected these difficult conditions to continue into its next financial year but added that despite the volatility and headwinds in the external environment, its diversified customer base "continued to offer resilience".
As a result, its directors expect to report profit for the current year in line with market expectations of around £62m – an increase on last year's £58.1m.
Wincanton chief executive officer James Wroath added: "We remain focussed on driving growth with both new and existing customers; our strong pipeline is critical to Wincanton's ability to negate the challenging external environment that we are facing.
"We continue to make great strides in supporting our technology propositions for customers, including automation and robotics, and this is supporting strong operational delivery across the group."
Wincanton's shares were down nearly 2.5% this morning to 332.5p following the release of the trading update.