Plans for an innovative new training centre in Bath focussed on digital skills and careers – thought to be the first of its kind in the UK – been given a £300,000 boost.
I-START, to be based on Bath College's City Centre campus, will help local people gain new skills and re-train for roles in the city's burgeoning creative and digital sectors as the city recovers from the impact of the coronavirus pandemic.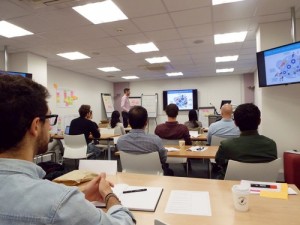 Described as revolutionary, it aims to address a looming skills gap – with predictions that by 2027, some 55% of UK jobs will require higher level qualifications.
It also aims to provide a more flexible approach to learning which will fit around those taking part with busy lives, making it more accessible to trainees without traditional qualifications.
This would help more individuals from diverse social and educational backgrounds gain new skills, leading to high-quality jobs in the creative and digital sectors.
As well as training, the innovation centre will also work with businesses, helping them develop new ideas.
The I-START project involves a ground-breaking collaboration between Bath College, the University of Bath, Bath Spa University, Bath & North East Somerset Council and West of England Combined Authority (WECA).
It is the first time these key organisations have collaborated to such an extent to boost Bath's digital economy.
The outline business case for the centre has been approved by WECA, which also agreed to invest £300,000 to develop and design the project further. This will include a review of the plans in light of Covid-19.
West of England Metro Mayor Tim Bowles said: "I am keen to ensure that all our residents, whatever their background or challenges, can realise their potential by gaining the digital skills our region needs in future.
"This focus on future digital skills is now more important than ever as we look at our region's economic renewal, coming out of Covid-19. By offering people more training opportunities that will help them to develop the right skills that our region's businesses need, we can give them the best possible chances to re-train and up-skill in their chosen careers."
Council cabinet member for housing, planning and economic development Tim Ball said: "Now we are in the recovery phase of Covid-19, giving people the right skills to meet the demands of the future will be key to the economic recovery of Bath and North East Somerset as a whole.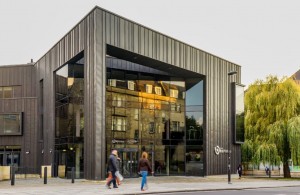 "I'm pleased that the I-START project will take an inclusive approach to opening up further and higher education to more people in our region."
I-START's learning space will be co-located with the University of Bath Innovation Centre, which houses the SETsquared hub for innovative start-up businesses and small and medium-sized enterprises, along with the Institute of Coding and research & knowledge exchange – spanning the digital and creative economy, robotics, social science and the arts and sparking collaboration between partners, students and businesses.
It will be based next to Bath Quays, the city's new business quarter, giving students access to growing businesses looking to expand their workforces.
University of Bath vice-chancellor and president Professor Ian White said: "We are delighted that the I-START Outline Business Case has been approved and look forward to working with WECA and our project partners to continue to develop our plans.
"I'd like to thank all those involved for their hard work in getting the project to this stage. What we're jointly proposing is a genuinely exciting prospect for our city, expanding the university's world-leading SETsquared Bath Innovation Centre, improving access to our research and expertise in areas of value to the city, creating Bath's first digital labs to accommodate new and growing businesses, and building on our experience as educational providers to enhance the future prospects of the city as a location for inward investment.
"Not only is this a project exactly what the city will need as we look to bounce back from the economic impacts of Covid19, but it will benefit our city for years to come."
Bath College principal and chief executive Laurel Penrose added: "We are delighted to be part of such a great partnership. At Bath College we are always striving to identify and address the needs of local people and employers.
"We look forward to the development of the innovation centre at our City Centre Campus and welcoming a whole new cohort of students."
Bath Spa University pro vice chancellor external Professor Andy Salmon, speaking on behalf of vice chancellor Sue Rigby, said: "It is fitting that this exciting inclusive growth project is the first time that the four essential Bath partners have combined their national and international leading strengths in skills, innovation, and business start-up.
"The revolutionary part of this programme is its ability to make ambitious and necessary connections across disciplines and business opportunities at the very moment when our skills and core purposes are undergoing radical shift.
"This project gives us the opportunity for the city and region to move forward rapidly harnessing the formidable capacity of one great College and two excellently complimentary Universities."
I-START will help meet the objectives set out in the West of England Local Industrial Strategy and Employment and Skills Plan.