Bath-based accountancy firm Richardson Swift has appointed Debbie Boulton as its first managing director.
Debbie, pictured, has been a director of the firm for seven years and takes up the new role this month.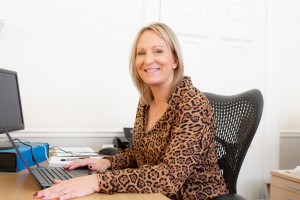 Richardson Swift director Derek Swift, who co-founded the business with Mike Richardson in 2009, said the decision to promote Debbie had been unanimous among its board members.
He said the firm launched with just six employees but had expanded rapidly over the years and the time had now come to have someone in charge who could build on its success and guide it in a more strategic direction.
"Having worked closely with Debbie, we all felt she had the skills we need and we are delighted that she has agreed to take on the role," he said.
Richardson Swift, which has a mix of private and corporate clients, now employs around 40 people and last year acquired Chartered Tax Adviser status in addition to being Chartered Accountants.
Its directors have a broad range of expertise and pride themselves on working collaboratively with their clients to provide innovative tax solutions.
Debbie joined the firm in March 2013, having previously spent just over nine years with Bath-based Target Chartered Accountants and then 15 months with regional accountancy firm Bishop Fleming following its acquisition of Target.
She currently leads Richardson Swift's client advisory team and will continue to work closely with clients after her appointment.
Debbie said: "The best bit of my job is working with growing, aspirational businesses, helping them to achieve their business and personal financial goals, and becoming a key part of their business.
"I am looking forward to overseeing the exciting developments we have planned at Richardson Swift in the next year and beyond."