Vodafone Group's senior vice president has joined the board of Rotork, the Bath-based global flow control and instrumentation group, as an independent non-executive director.
Karin Meurk-Harvey has an international background in engineering, technology and telecoms spanning more than 30 years.
Rotork said her appointment added further commercial expertise to its board, particularly in emerging markets.
In her role at Vodafone Group she is responsible for its commercial offerings for Internet of Things (IoT), cloud and security globally.
She is leaving that role on September 30 to join Smart DCC, the UK digital smart metering company, as chief commercial officer.
Between 1996 and 2013, Karin held a number of senior roles with Ericsson and has also served as a non-executive director of Korala Associates, a privately-owned ATM software business.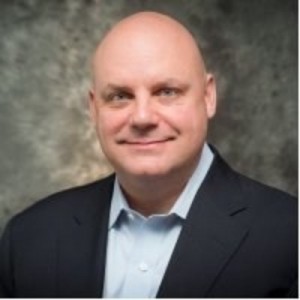 At Rotork she will sit on its nomination, remuneration and environmental, social and governance committees.
Rotork chairman Martin Lamb said: "I am delighted to welcome Karin to our board.
"Her international commercial experience including in emerging markets and in the application of new technology will further strengthen the diverse mix of skills and experience on the board.
Rotork, which supplies the global oil, gas, water and chemical industries, is currently seeking a new chief executive following the announcement last month by current CEO Kevin Hostetler that he intends to stand down.
Mr Hostetler, pictured, is widely viewed as transforming the fortunes of the group since joining in early 2018.