Global supply chain bottlenecks, including a major shortage of microchips, will continue to hit Bath advanced engineering firm Rotork, it said, as it begins to recover from the impact of the pandemic.
The firm, which makes specialist valves for the global oil, gas, water and chemical industries and is Bath's largest manufacturing company, said it expected the disruption to continue during the first half of this year.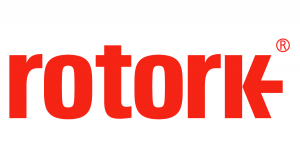 The problems, along with higher labour costs, pushed Rotork's pre-tax profits down by 6% last year.
The fall, from £105.9m to £112.6m came despite higher orders and strong performances from its water & power and chemical, process & industrial divisions.
Rotork, which employs around 3,650 people around the world and has customers in more than 170 countries, said its revenues, which were 2.5% lower at £569.2m, had been hit by supply chain constraints that intensified as the year went on, particularly the sourcing of components such as chipsets and electronics.
The firm said it had responded to shortages by building tactical inventories where possible, increasing its direct purchasing of key semiconductors and electronic components, and re-engineering its products. However, this took time, particularly in the case of certified products.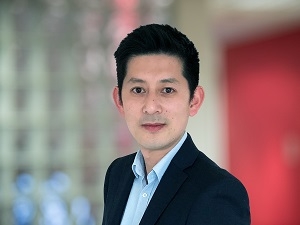 The prices of commodities such as copper, aluminium and steel were similarly lifted by an increase in demand for physical products, it said, but also by supply restrictions as China made efforts to reduce industrial emissions.
It said its global strategic sourcing teams remained focused on mitigating the impact of higher commodity costs through working with its supply base.
Rotork chief executive Kiet Huynh, pictured, who took over the role in January having previously managing director of the group's water & power and chemical, process & industrial (CPI) divisions, said: "Rotork is a first-class engineering group with a strong purpose and a great reputation for innovative, quality products and a high level of service.
"The group delivered a resilient performance in 2021. Demand strengthened as the year progressed and, whilst supply chain challenges impacted revenues, particularly in the second half, margins and cashflows proved resilient."
He said Rotork's global workforce had embraced the important changes made as part of its root-and-branch Growth Acceleration Programme (GAP), which aims to optimise its factories and rationalise its supply chain.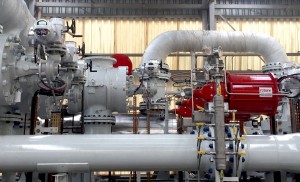 "In recent years, however, the group has not delivered the rates of sales growth we had hoped to achieve, in part because of Covid-19," he added.
"I am convinced we can deliver on our growth ambition. In my four years at Rotork I have played a major role in GAP's design and implementation, and I stand by its objectives. GAP has already considerably improved Rotork's infrastructure, operations and processes."
However, he said the immediate priorities were delivering on its record opening order book and continuing to execute GAP.
"Additional focus areas which support our growth ambition, are a greater emphasis on customer value, innovation and new product development and enabling a sustainable future," he added.
"The outlook for our end markets is improving and we entered the year with a record opening order book. However, we do not anticipate current supply chain disruptions to improve in the first half of 2022.
"We remain committed to the financial objectives of mid to high single digit revenue growth and mid-20s adjusted operating margins over time and, notwithstanding geopolitical uncertainties, we expect a year of solid progress in 2022."