Eleven of the most luxurious suites at Bath's five-star Royal Crescent Hotel & Spa have been refurbished.
The work, masterminded by Paulton-based interior design group Clayton & Company, has created a contemporary, stylish feel while respecting the building's historic Georgian past and celebrating the classic architecture, grand fireplaces and intricate mouldings, the Grade I listed hotel said.
Each of the suites at the 45-bedroom Georgian hotel & spa, owned by London-based investment group Topland, was individually designed, with project manager Becky Astley beginning her inspiration based on current wallpaper and fabric trends, using bold colour palettes against neutral backdrops.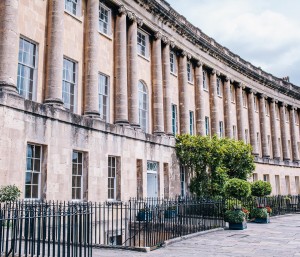 These were based on historical Georgian tones by Farrow & Ball. Much of the lighting used across the refurbishments came from London and Gloucester-based Pooky, with the majority of furniture and artwork sourced from Oxfordshire-based Oka.
The fabrics used across the suites were primarily sourced from Thibaut, Anna French and Jane Churchill, with a few other inspirations incorporated.
The hotel's main wedding suite, The Sir Percy Blakeney Suite, received the most elegant design scheme while keeping its relaxed and intimate feeling.
A palette of pinks and greens on a neutral backdrop allowed the architectural details of the room to speak for themselves, said the hotel.
The ceiling was beautifully hand painted in the lounge and the furniture chosen includes rich green velvet chairs offset by deep buttoned comfy sofas.
The focal point, a luxury four poster, has been draped in a lightweight fabric with soft textural cushions and subtle patterns.
The Ralph Allen Suite – according to the hotel, where opulence and elegance come alive – has a refined palette of rich grey tones contrasted with deep blues and purples.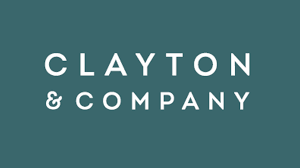 Taking in the beautiful view of the Royal Crescent's private gardens, botanical elements were introduced via the artwork and pergola line drawings in this suite.
The Royal Crescent Suite underwent a complete redesign with the main colour palette combining blues which work with the fun fabric on the four-poster bed, while contemporary black-and-white art sketches of Bath sit alongside impressionist masterpieces by Jim Thompson.
The Royal Crescent Hotel & Spa said: "The suites refurbishment finds the perfect balance using modern interiors and fusing them together in the right way to maintain the traditional and historic elements of the luxury five-star hotel."
Clayton & Company, which has previously redesigned the Royal Crescent's public areas, private dining rooms and bedrooms, was launched more than 40 years ago by Jane Clayton as the interior design arm of her fabric, wallpaper and made-to-measure furnishings business.
It now operates nationwide with its multi-skilled team of nearly 50 designing, supplying and installing fine interiors for all kinds of property from new homes, historic houses and retirement villages to hotels and offices.