A construction lawyer who played a key role in advising members of EDF Energy's Hinkley Point C supply chain has joined regional law firm Royds Withy King's construction & engineering team in Bath as a partner.
Catherine Welch, pictured, arrives from South West law firm Ashfords, where spent more than five years as a senior associate specialising in non-contentious construction matters.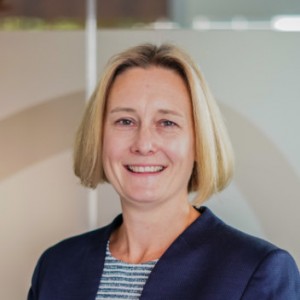 Prior to that she was a solicitor in the Bristol projects and construction team of international law firm Osborne Clarke and also spent time on secondment in BP's in-house legal team.
Catherine has been involved in a number of significant construction projects in recent years, including advising members of the EDF Energy's Hinkley Point C supply chain, drafting contracts for the construction of an estate road and associated infrastructure as part of a wider commercial development in Bridgwater.
She has also acted for national retailers in connection with construction contracts for the fit-out of high-end retail units.
She has extensive experience in drafting and negotiating construction documents and advising different project stakeholders on procurement strategies for all types of commercial, large-scale residential and renewable energy development projects, where she has worked with a number of leading contractors, investors and developers.
She will be working closely with Royds Withy King's real estate sector team, advising on the construction-related aspects of its work.
Catherine said: "Royds Withy King has a strong reputation for the quality of its work in the construction arena, advising contractors, developers, occupiers and consultants on a wide range of contentious and non-contentious issues.
"The firm's construction and engineering offering also forms an integral part of its dedicated real estate sector team, which looks after the needs of developers and investors. I'm looking forward to bringing my experience to the team and helping the firm to build our national offering."
Royds Withy King partner and head of its real estate team, Paul Daniels, added: "Despite the real estate sector facing multiple challenges – the uncertainties of Brexit being one of them – we continue to see investment in projects of varying sizes and scopes, and a strong demand for pragmatic solutions when it comes to contentious and non-contentious issues.
"We are extremely pleased to have Catherine on board and look forward to introducing her to our clients in Bath and the South West as well as nationally through our London and other offices."
Royds Withy King has more than 500 staff, including 72 partners, across its two offices in Bath, and in Swindon, London and Oxford.
The firm has been named as one of The Sunday Times 100 Best Companies to Work For for the past five years.