Lawyers from Royds Withy King's commercial and private client teams in Bath have compiled this latest briefing to make directors aware of new issues which may have a bearing on their business or personal plans.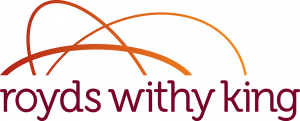 Poor energy efficiency could seriously hinder property lettings
From April 1, 2018, commercial property landlords will be prohibited from granting a new tenancy or extending or renewing an existing tenancy if the EPC (Energy Performance Certificate) rating of
the property is below band 'E'. The energy efficiency rules are set to get even stricter from April 1, 2023, when landlords will be unable to continue to let a commercial property if the EPC rating is below this band. Landlords will need to consider whether the terms of the lease allow them to pass the liability or cost of the works down to the tenant. But it is not just landlords who will be affected by the new regulations. Tenants will be equally concerned to assess whether the terms of the lease will oblige them to carry out the works or to meet the costs where the works are carried out by the landlord.
To find out more and explore your options, contact Rhiannon Campbell in the Commercial Property team at rhiannon.campbell@roydswithyking.com
When divorce becomes a business affair
Many directors and shareholders of companies, particularly SMEs, are advised by accountants to 'employ' their spouses in order to be tax efficient through
either the payment of dividends or PAYE. This works well when the marriage is successful but employers need to be aware that when a marriage is dissolved, the spouse has been legally employed by the business and is still entitled to payment at the same level of remuneration as before. It can be very tricky to buy a spouse out of a business in which he or she has never had any real interest, particularly when shares have been transferred to them. Careful thought needs to be given to the tax advantages, weighed up against the consequences of divorce.
For a confidential discussion of this or any other aspect of divorce, please contact Sharon MacDonald in our Family team at sharon.macdonald@roydswithyking.com
Resolving boardroom disputes without court intervention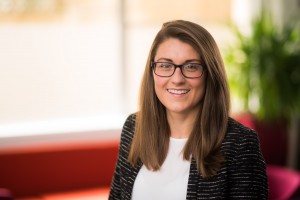 Disputes can cause huge tensions in the boardroom, and we have been advising a growing number of companies and individuals who wish to negotiate the way forward with a director or shareholder or their own exit from the business. With careful management, disputes can be resolved and an amicable agreement reached without recourse to litigation which can be expensive and time consuming. Whatever the nature of the dispute, it is important to explore all of the options available. We can assist and even mediate if necessary to preserve the financial and personal interests of both shareholders and directors.
For more information, please contact Nicola Cutler in the Dispute Resolution team at nicola.cutler@roydswithyking.com
Counting down to the Apprenticeship Levy
With around two months until the introduction of the Apprenticeship Levy on April 6, liable businesses may wish to give some thought as to how they
may be able to use their contribution to best effect. All UK employers with an annual pay bill exceeding £3m will qualify to pay the levy, irrespective of whether they currently engage apprentices. The levy will amount to 0.5% of the total pay bill minus an allowance of £15,000. It will be payable monthly via PAYE and employers must declare any levy liability to HMRC by April.
To find out more about how your business might be affected, contact Richard White in the Employment team at richard.white@roydswithyking.com
Are non-voting directors a good idea?
We have recently been asked about the best way to deal with people who wish to attend board meetings in an advisory capacity only i.e. without having conduct of the company's day-to-day business. Typically, each director has one vote at a board meeting, and while there is no legal restriction preventing a company from appointing non-voting directors (by including wording in its articles of association), we would not recommend this approach. Directors have significant statutory duties, and decisions taken by a board are collective (even when voting against or abstaining on a proposal). A better solution is for these individuals to attend board meetings as observers, who have notice of, and the right to, attend board meetings, but no voting rights.
For a discussion of this or any other business issue, please contact Ed Chapman in our Corporate team at edward.chapman@roydswithyking.com
Directors urged to share good governance practices with charities
Following the public collapse of the charity Kids Company last year, the Institute of Directors has held up the private sector as a worthy example of good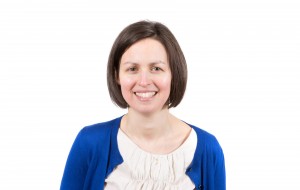 governance that charities and not-for-profits should emulate. Directors who are also directors or trustees of charities and not-for-profit organisations are being urged to share their experiences of good business practice and help avoid another Kids Company-style scandal.
If you are unsure whether your charity is governed as effectively as it should be, then we can help with a review of the charity's existing governing document and key processes. Please contact Jacqui Lazare in our Charities team at jacqui.lazare@roydswithyking.com
For advice on any legal issue, please contact Royds Withy King on 01225 730100 or visit roydswithyking.com