Bath-headquartered law firm Royds Withy King has boosted its offering in the social care sector by partnering with a dedicated portal for those looking to acquire care home businesses.
Ownacarehome.com provides a one-stop portal, with information and access to everything providers may need when acquiring a care home business.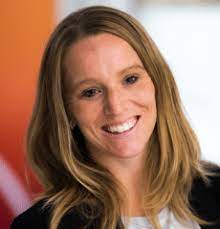 These range from detailed information on loans and mortgages, compliance, legal services, HR and recruitment, training and market analysis to ways care providers can improve efficiency and well-being.
Information is provided by a carefully selected range of advisers and specialists who can guide care providers through the complex process of acquiring new care home businesses.
Royds Withy King is already one of the UK's leading law firms in the sector, advising social care providers on employment, regulatory and financial matters, representing registered providers across London, the South East and South West.
Royds Withy King social care team partner Hazel Phillips, pictured, who specialises in the sale and acquisition of care home businesses, said: "Care providers need access to the very best information and advice when acquiring or selling a care home.
"It is a complex process requiring an expert professional team. Ownacarehome.com is a terrific resource for care providers and we are thrilled to be part of its partnership team."
Royds Withy King, which employs 480 people across in its offices in Bath, Bristol, Swindon, Oxford and London, provides a wide range of legal services, from corporate and commercial to family and private client, across a number of key sectors.