A team of corporate and employment lawyers from Bath-headquartered Royds Withy King has advised on a major cross-border deal in the drinks canning industry.
Ireland-headquartered Bevcraft Group, which has mobile canning, can distribution and decoration facilities in Ireland, the UK and the Netherlands, acquired competitor Them That Can with advice provided by Royds Withy King.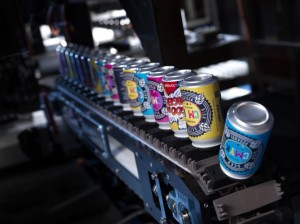 Bevcraft is Europe's largest mobile canner of craft beers, handling more than 50m cans a year and with UK facilities in Merseyside and Peterborough.
London-based Them That Can's mobile fleet, equipment and associated crews will now join Bevcraft's UK offering.
In recent years Bevcraft Group has achieved high growth across Europe. Bevcraft Group and has been included in the Financial Times' 1000 Fastest Growing Companies in Europe list, ranking at 165th in the table.
The Royds Withy King transaction team was led by Bath-based corporate partner James Worrall and included Freya Still (corporate) and Tim Gofton (employment).
James, pictured, said: "We're delighted to have worked with Bevcraft on its latest acquisition. We continue to see lots of UK inward investment and it's great to see Bevcraft further enhance its offering to craft and artisan beverage producers in the UK."
Bevcraft Group COO Darren Fenton added: "The UK craft beer market is one of the most vibrant and exciting in the world and for the past six years Them That Can has worked hard to create the UK's leading mobile canning service.
"Mobile canning is a visible activity and one that demands best practice and attention to detail.
"We have for years been investing in testing protocols, quality operating standards and maximum transparency across our network – values shared by Them That Can which we look forward to continuing and building on."
Bevcraft Group CFO Ciarán Gorman said craft beer had come a long way since the first mobile canners started in the US a decade ago.
"Today there is a greater range of requirements than ever before as breweries try to right-size their packaging capabilities to the market," he added.
"It is clear that there is no one-size-fits-all solution, which is why Bevcraft has focused on creating a complete menu of commitment-free solutions."
Royds Withy King, which also has offices in Bristol, Swindon and Oxford, is to merge with London practice Goodman Derrick on May 1.
At present it employs around 520 people, including 70-plus partners, providing a wide range of services, from corporate and commercial to family and private client law, across a number of key sectors.