A team from Bath-headquartered law firm RWK Goodman has helped the shareholders of a cyber security consultancy sell the business to a fast-growing digital consultancy and sector challenger brand.
London-based Savanti, which provides cyber services such as strategy, security leadership, architecture design and security risk assessment, was acquired by FSP Consulting Services.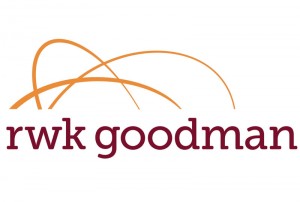 Savanti, which employs just under 50 staff, grew its revenues by around 50% in its most recent trading year.
FSP, headquartered in Reading, provides a range of consultancy services to private and public sector organisations such as digital transformation, cloud engineering, data intelligence and cyber security.
The acquisition, financial details of which have not been disclosed, was completed in conjunction with new investment funding to FSP from private equity houses CBPE and LDC.
Savanti's management team, led by CEO Richard Brinson, will become shareholders in the enlarged business.
The combined business is expected to generate revenues of around £30m in the current year and employ 250-plus digital transformation and cyber specialists.
The RWK Goodman team working on the deal included partner Paul Webb, Michelle Waligóra, Natalie May-Beshir and Ken Wong (corporate), James Worrall (tax), and Remy Ormesher (employment).
Paul Webb said: "We were delighted to provide legal support and advice to the Savanti shareholders in relation to the sale of the company to FSP.
"This is a significant step for Richard and the Savanti team and we wish them every success in the newly merged business."
Richard Brinson added: "We were very pleased to work with Paul, Michelle and the team at RWK Goodman on the transaction.
"They guided us through the legal and documentation aspects of the deal with calm reassurance and worked with us to achieve our objectives."
FSP was advised by Gateley (legal), BDO (financial) and Altman Solon (commercial).
RWK Goodman, which was formed last year from the merger of Bath-headquartered Royds Withy King and London practice Goodman Derrick, employs more than 500 people. It also has offices in Bristol, Swindon, Oxford and London.