Bath-headquartered law firm RWK Goodman has partnered with online structured health education experts to improve the mental health and wellbeing of its employees.
New starters at the firm take a course designed by TeamDoctor in their first weeks that covers subjects ranging from stress, anxiety and depression to presenteeism, workplace relationships, management culture and structure.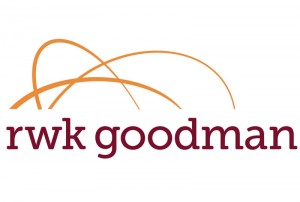 Other staff work through the course at their own pace and timing.
TeamDoctor's award-winning content has earned national accreditation, is CPD (continuing professional development) accredited and includes a library of 51 films on all aspects of workplace welfare on areas such as sleep, diet, stress and anxiety.
These short films, which include interviews with some of the UK's leading wellbeing and mental health experts, have been sent to RWK Goodman employees over the past year so they can digest the information in bitesize chunks.
RWK Goodman senior HR advisor Emily Curtis said: "We are getting grateful emails from staff members who are recording their real enthusiasm for the mental health awareness course. It is the best response to an intervention like this that we have ever had."
An example of feedback from staff includes one that said: "I can honestly say this course has changed my life. I can't thank you enough. I wasn't able to put a name to the issues I was facing until I did your course and particularly your training on workplace relationships."
TeamDoctor co-director Rosie Runciman said the consultancy was delighted to be partnering with RWK Goodman to improve employee wellbeing at work through its training package, films and other resources.
"RWK Goodman clearly prioritise the mental health of their employees and are a great team to work with," she added.
"The feedback from staff has been extremely positive and we hope that people continue to find our training really helpful as we go through yet another challenging year."
RWK Goodman, which employs more than 600 people, was formed earlier this year from the merger of Bath-headquartered Royds Withy King and London practice Goodman Derrick.
As well as its two offices in Bath – Northumberland Buildings in Queen Square and Midland Bridge House on Midland Bridge – it also has offices in Bristol, Swindon, Oxford and London.
Based near Cirencester, TeamDoctor's objective is to keep employees happy, healthy and in work.
It provides information and education on issues that affect health and wellbeing – both mental and physical – through structured education courses and film libraries.
According to NHS evaluations, these result in fewer GP visits, reduced hospital admissions and positive behaviour change.