Bath-headquartered law firm RWK Goodman has advised on a deal that could revolutionise the way modern cars and other vehicles are serviced by using advanced diagnostics technology.
A team from the firm worked with the shareholders of Abingdon, Oxfordshire-based SOMIT Solutions on its sale to global automotive group KPIT Technologies.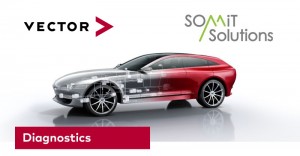 The deal, financial details of which have not been disclosed, comes as cars and other vehicles become ever-more complex, with a much greater use of technology, including software-centric architectures.
This means existing servicing capabilities are often outdated, which has also led to a worldwide acute shortage of trained and certified service technicians.
SOMIT's cloud-based platform features an intelligent and intuitive diagnostics solution that enhances service technicians' user experience and so improves service quality by increasing the ratio of 'first-time-right' repairs.
The deal is the latest in a string of acquisitions for KPIT, which is headquartered in Pune, India, and listed on stock exchanges in India. It has its UK office in Coventry.
The group works on developing cutting-edge technology with global leaders in automotive and mobility and has grown consistently for the past two decades through multiple mergers and acquisitions in Europe, the US and India.
The RWK Goodman team, which included Bath office-based corporate solicitor Yasmine Qasim, was led by corporate partner Iain Butler and supported by technology & innovation lead Carl Selby and employment partner Kate Benefer.
Iain, pictured, said: "We are delighted to help deliver this deal. SOMIT Solutions is a leading Oxfordshire business and we're excited to see this strategic acquisition further support the fast-moving development of cutting-edge automotive technology and innovation."
Tax advice was provided by Midlands-based Parisi Tax. KPIT was advised by a team from the Bristol office of international law firm Osborne Clarke.
RWK Goodman was formed earlier this year from the merger of Royds Withy King and London practice Goodman Derrick. The firm has revenues of more than £50m and 350-plus specialist lawyers across its business, personal and injury practices – roughly a third of them based in London – and a total staffing of more than 600 people.
As well as its two offices in Bath – Northumberland Buildings in Queen Square and Midland Bridge House on Midland Bridge – it also has offices in Bristol, Swindon, Oxford and London.