South West accountancy and finance group Old Mill has acquired a specialist commercial property pension firm as it maintains its drive to become the fastest-growing practice in the region.
The takeover of Quro Financial Solutions is the second in a series of carefully chosen acquisitions to support an ambitious growth plan by Old Mill, which has offices in Chippenham, Wells, Yeovil and Exeter, to double the size of the business by 2026.
The first acquisition – of Ilminster-based financial outsourcing firm Brook Financial – was sealed nearly a year ago.
Both deals support Old Mill's target of 15% growth every year from 2022 to 2026, along with its aim of doubling its overall staffing to 600 as well as making the firm the most digitally enabled in the region.
Quro Financial Solutions, based in Winscombe, North Somerset, was launched by husband-and-wife team Matt and Bren Johnson in 2011 after they saw a gap in the market for specialist advice for owner managers looking to buy commercial property through their pensions.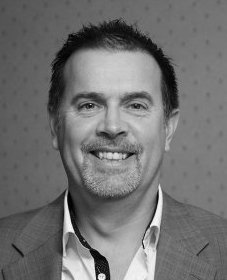 Since then it has established itself as a specialist in the use of SIPP (Self Invested Personal Pensions) and SSAS (Small-Self Administered Schemes) to buy and invest in commercial property on behalf of individuals and businesses.
It currently looks after 85 clients and manages 40 SSAS schemes.
Matt, pictured, said: "While many firms will offer their clients access to SSAS and SIPP, we go a step further, and provide clients with a full project management solution, from the inception of the plan to the completion of purchase, and this has been our USP for a number of years now."
He said Quro's success was also down to its trusted, long-term relationships the firm has with its clients.
When the couple decided to sell the business and retire, they knew they needed to find a buyer that shared this client-centric approach.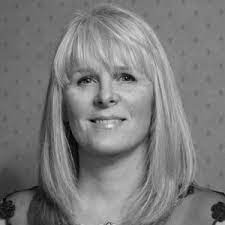 Matt added: "When you own and run a family firm, the decision to retire is not an easy one because you are so invested in your clients, and you need to know that they will be as well looked after by the new business as they were with you.
"When we started putting feelers out to find a buyer, Old Mill's name kept coming up. We knew Old Mill was a well-established, fast-growing and ambitious regional firm, but we needed to know it was the right fit culturally too.
He said from their first meeting with Old Mill CEO Kevin Whitmarsh it was clear they had found the right home for their business.
Bren, pictured, added: "We have worked hard to make Quro a success and couldn't be happier knowing that it will continue to grow and develop as a part of Old Mill."
Kevin Whitmarsh described Quro as a fast-growing specialist business with an excellent client base and an impressive growth record, adding it would be a huge asset to the Old Mill family.
"Its high-quality, specialist SSAS and SIPP service will become an extension of our already comprehensive pensions offering, while our established expertise across accountancy, tax, financial planning and wealth management will offer Quro's clients a broader suite of services, all under one roof," he said.