National insolvency and business recovery firm Begbies Traynor has expanded its South West team with the appointment of Mike Dyer as senior business development manager.
Mike, pictured, has experience across sectors including hospitality, leisure, retail and property and will work from Begbies Traynor's Bath and Bristol offices.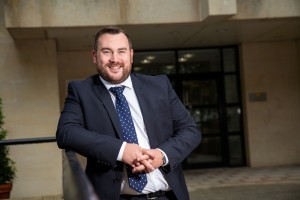 He joins the firm having spent four years in business development roles in the insolvency, rescue and recovery industry with Leonard Curtis Business Solutions and, most recently, with Quantuma.
His role at Begbies Traynor will involve building links with the business community across the South West and South Wales to ensure the firm is on hand to support companies facing financial difficulty in the current uncertain economic climate.
Mike said: "Our latest figures show that the current uncertainty is having a real impact on businesses in the region, with just over 7,000 businesses in Bristol and Bath currently in 'significant financial distress'.
"That's why it is more important than ever that companies receive good quality business recovery advice. Having access to the right guidance can help rescue even the most distressed company, to both preserve the business as a going concern, and help secure employment."
The appointment also builds on Begbies Traynor's wider offering to businesses in the region following the launch of its 'Handpicked Accountants' brand – an online network of recommended and trusted firms that enables individuals and businesses to search and review a large database of verified and fully regulated finance professionals. It also provides a platform for accountancy firms in the region to reach new clients.
Begbies Traynor Bristol partner Paul Wood said: "Mike's appointment will enable us to further strengthen our relationships with businesses and advisors across the South West and build on our strong track record of helping ailing businesses to achieve the best outcome for all parties involved."
Begbies Traynor Bath partner Neil Vinnicombe added: "In particular, he will be looking to further expand our Handpicked Accountants network here in the region. For businesses and individuals, it provides peace of mind that the accountant they choose has been fully vetted, and for accountants, it provides further verification of their credentials, as well as a new route to market."