Bath-based customer data specialist Edit, which works with blue-chip clients such as Jaguar Land Rover, Tesco Bank and Shell, has been bought by a recently launched marketing services group for £13.35m.
The deal is the first in a planned series of acquisitions by London-based Salocin to build a data-powered group focused on marketing technology, customer relationship management (CRM), analytics, content development and media optimisation.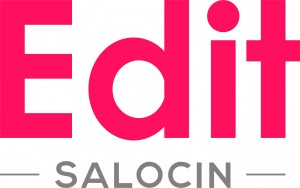 Edit's leadership team will take a stake in the business alongside the incoming executive chair Nick Dixon, the serial marketing services and customer communications entrepreneur who founded The Salocin Group.
The deal is being financed by NVM Private Equity, which is investing £14.8m into the business.
Salocin acquired Edit from Kin + Carta, the international marketing and design group which last week sold consumer brand samples agency Relish to mail and logistics group Whistl for £5.2m.
Relish's 20-plus staff, based at Kin + Carta's showpiece Bath office in Manvers Street – which is also Edit's HQ – are to relocate to Whistl's recently opened Bristol depot.
Edit, which was founded 25 years ago and has annual revenues of in excess of £12m, employs 120-plus data scientists, engineers, technology strategists and planners in Bath and an office in London.
The firm's mission is 'to turn data into profit' by combining technology, strategy, and insight. It will continue to work closely with Kin + Carta to support its key strategic partner Microsoft.
Edit joint managing directors Rob McGowan and Jeremy Fisher said: "Edit received interest from a number of buyers but as soon as we met Nick and NVM, we knew they would be the perfect fit to take the business forward.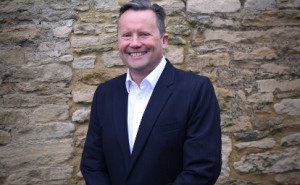 "Nick's industry expertise combined with a real understanding of the processes and procedures needed to accelerate growth demonstrated a strong fit for our ambitious growth plans."
Nick Dixon, pictured, whose previous businesses have included Cirencester-based data company Blueberry Wave, said he had been
"
keeeping tabs on Edit from afar
"
for several years.
"Their clear strategic focus on maximising the value of first-party data, and their innovative award-winning campaigns for a wide selection of blue-chip clients covering different sectors, for both b2c and b2b, demonstrates their class-leading credentials. I look forward to contributing to the next phase of their growth."
The investment, the ninth from NVM's Private Equity Vintage III LP Fund, was led by Peter Hodson and Charlie Pidgeon, who will both join the Edit board.
Peter Hodson, pictured, an investment partner at NVM, said: "We are delighted to be backing Nick and the team at Edit to build on what is already a fantastic business.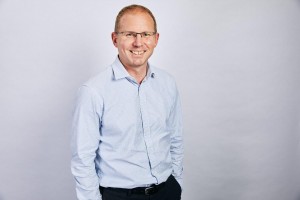 "Edit is one of a very small number of companies that are able to bridge the worlds of data and marketing. Their strong heritage in first-party data and loyal customer base set them apart from their peers.
"We are excited to be on this journey with Nick, Jeremy, Rob and Stuart and confident that under their leadership the business will achieve considerable growth over the coming years."
Kin + Carta was created in 2018 when long-standing printing services and marketing group St Ives rebranded following its exit from the print sector.
At the same time it created Edit through the merger of three West of England-based businesses – Response One, Amaze One and Occam. Relish, which had been part of Edit, was spun off as a standalone agency within Kin + Carta.
Kin + Carta chief executive officer J Schwan said: "We are pleased to be selling the business to a buyer who is well disposed to maintain a close and supportive partnership with Kin + Carta post-sale.
"As a result, you can expect to see Edit and Kin + Carta still partnering, much as we have been doing to date, for some year to come."
Pictured:
Edit's
new leadership team. From left: jpint managing director Jeremy Fisher, executive chair Nick Dixon
, joint managing director Rob McGowan and finance director Stuart Fenlon