Specialist investor BBRC (Bristol & Bath Regional Capital) has introduced two new senior roles to its team – with a further two to follow within months – as part of its ambitious five-year growth strategy.
Paul Dennis-Jones has been appointed as chief investment officer at BBRC, which launched in 2015 as the West of England's first home-grown, place-based impact investor, while Shane James has been recruited to the new head of operations role.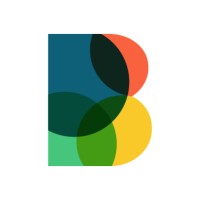 BBRC has also added further experience to its board, welcoming Leonie Fleming as a non-executive director.
Over the past five years, BBRC has created significant local impact by successfully brokering or placing investment worth £60m-plus in businesses or initiatives to address longstanding inequalities, tackle environmental issues and responsibly manage property assets.
Last month it was named for the fourth year running as one of NatWest's top 100 social enterprises.
The latest appointments follow the arrival of a new chair and two new board members six months ago to support its expansion.
Paul Dennis-Jones will be responsible for leading investment strategy as well as assisting with capital raising, fund structuring and deal origination.
He has held pivotal positions in some of Europe's largest real estate investment managers, including CBRE, UBS and most recently PGIM where, as managing director and head of UK fund management, he was a key figure in growing the UK real estate business from scratch to over £2bn of assets under management in the past 13 years.
Shane James, who joins from property construction and management firm Corinthian, will oversee and manage the day-to-day business operations.

BBRC said he brought experience of driving operational and regulatory change and capital investment in high-growth SMEs and PLCs, as well as broader experience across retail, banking, housing, operations and sales.
Leonie Fleming has spent most of her career in financial services, most recently as General Counsel, commercial and wealth, at NatWest. She has extensive experience across a wide range of strategic business issues, including supporting the delivery of complex regulatory programmes, product and policy development (including economic, social and governance-related activity), innovation, risk management and business transformation.
She has also played an active role in developing talent, championing diversity and inclusion, and mentoring small businesses as part of the national Be The Business programme.
Over the next three months, BBRC is aiming to expand again with the recruitment of two new investment managers.
These roles are specifically to help deliver two of its key objectives – developing a new housing investment fund to deliver thousands of new low carbon homes and address the housing crisis, and supporting the net zero agenda in Bristol and the wider region through a consortium-led new Western Net Zero Accelerator Fund.
They will be supported by current BBRC team member Georgina Cremin, who has been recently promoted from housing executive to investment associate.
BBRC chief executive Ed Rowberry said: "We know that place-based impact investment can deliver meaningful solutions at scale to meet the needs of local communities.
"In the coming year, we will be setting up two new funds that focus on addressing the housing and climate crises."
He said the two new appointments brought additional specialised expertise to help it deliver its ambitious targets.
"Paul and Shane have huge amounts of experience between them in the pensions and institutional investment markets and we're delighted to have them on board," he added.
"We're now starting to recruit for two new investment managers to join them and expand our team even further."
Pictured, from left: BBRC local access project lead Sheika Johnston; investment director Jari Moate; finance director Laura Barrow; portfolio analyst Shweta Iyengar; chief executive Ed Rowberry; business development associate Stephen Le Fanu; head of operations Shane Williams; investment manager Paul Dennis-Jones; and investment associate Georgina Cremin. Photo by Freia Turland