Avon Protection, the defence manufacturing group, is to wind down its body armour business after it failed tests for the US military.
The Melksham-headquartered group, which earlier this year rebranded from its historic name of Avon Rubber, said closing the armour division in two years would allow it to refocus as a global leader in respiratory and head protection.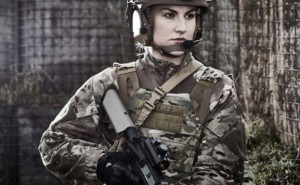 Avon specialises in protective gear, masks and breathing equipment for the military and first-responder markets, with the US
by far its largest market.
Closing down the armour business will deal it a $46.8m (£35.3m) blow to its balance sheet in its 2021 accounts, it said, and lead to a pre-tax loss of $35.6m.
Avon Protection acquired the armour business as part of its $91m takeover two years ago of US giant 3M's ballistics protection business, which also included a protective helmets business.
Fulfiling the armour division's contracts will generate up to $50m over the next two years, Avon said. It will then expect to save $15m a year in overheads.
The wind-down and closure were announced in the group's results for the year to the end of September, which showed it slumping to a pre-tax loss of $35.6m against a $2.2m profit last time, although revenues rose 16.2% to $248.3m.
The statement sparked another sharp fall in Avon's share price – down around 14% – although it has since recovered some ground.
The shares have now lost around 70% of their value this year – a tough one for the group has it has also had to overcome damaging delays in military orders from the US.
Avon Protection chief executive Officer Paul McDonald said: "2021 has regretfully been a challenging year for Avon Protection and our stakeholders.
"Having conducted an in-depth strategic review of our armour business, we have concluded that an orderly wind-down of the body and flat armour business over the next two years to fulfil our existing body and flat armour customer commitments is in the best interest of our stakeholders as a whole.
"While naturally overshadowed by events in armor, we have made further progress during the year against our strategic objectives to deliver sustainable growth."
He said significant investment had been made to further enhance the group's commercial and operational capability, creating a scalable platform to support its medium-term ambitions.
"Alongside this, we have continued to increase our pipeline of opportunities, responded to tenders for long-term contracts worth over $300m and broadened our portfolio of contracts, reinforcing Avon Protection's position as a leading global provider of respiratory and head protection, " he added.
"Supply chain disruption and customer order pattern volatility due to the ongoing Covid pandemic remain part of the backdrop entering the new financial year and so we expect the operating environment to continue to be challenging.
"However, with an opening order book of $117m excluding armour, we expect our respiratory and head protection businesses to deliver growth in 2022 and we remain confident in the medium-term prospects for a refocused Avon Protection."