Shares in Bath-based global media group Future leapt above the 500p mark yesterday for the first time in the company's history after it reported strong sales and profits growth for the half year to the end of March.
Pre-tax profits at the highly acquisitive publisher more than doubled to £7m compared to the same period last year on revenues up 25% to £51.1m.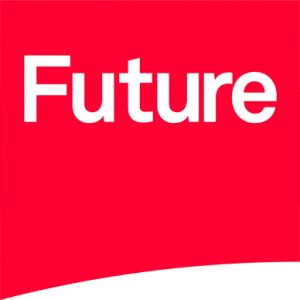 Future said the results demonstrated that it was continuing to build a global platform business for specialist media with diversified revenue streams, through organic growth and acquisition.
This strategy, which started in 2016, has resulted in a mammoth restructuring of Future's portfolio, including a string of acquisitions and disposals.
Future's share price has recovered strongly since early 2017, when the shares were consolidated. Yesterday's rise of nearly 9% meant the share price has increased by around 188% since then. The shares continued to rise today, reaching 510p at lunchtime.
Chief executive Zillah Byng-Thorne hailed the results saying the company had delivered another period of "significant" growth with increases in both revenue and profitability, driven by its strategy to develop a scalable global platform business.
"Underlying growth has been notably strong in media revenues and in the US, which represents a significant opportunity for the group," she said.
Future had also maintained its "relentless" focus on delivering sustainable earnings growth through the generation of profitable and diversified revenue streams, she added.
The group's two acquisitions made since the end of March – four titles from Haymarket, including the world's biggest football magazine FourFourTwo, for £13m and US-based information and events business Newbay Media, the publisher behind Music Week magazine, for £9.7m – exemplified its strategy of growing organically and through acquisition, delivering global expansion and revenue diversification, she said.
The group now had a "proven track record of successful delivery", she added, with the Home Interest portfolio acquired 10 months ago for £32m from Centaur Media – which added the Homebuilding & Renovating, Period Living and Real Homes brands to Future's portfolio, now been fully integrated.
"We anticipate continued growth momentum across the business in the second half of the year," she said.
The results also showed that US revenue organic growth came in up 22% at £10.4m, while organic eCommerce revenue increased 76% to £7.6m.
Media division revenue was up 62% to £26.2m, of which 31% is organic and digital display advertising revenue was up 33% to £11.3m. Events revenue grew 142% to £7.3m, bolstered by the Home Interest acquisition.
Magazine division revenue was up 1% to £24.9m, reflecting the acquisition of Home Interest's print titles which offset an expected continued print decline.
Future's portfolio now includes titles ranging from Classic Rock, Metal Hammer and What Hi-Fi?, to global platforms such as Techradar, PCGamer.com and T3.
Future was founded by former local paper journalist Chris Anderson in 1985 with one magazine, Amstrad Action. He sold it to publishing giant Pearson for £52.7m in 1994 but bought it back, with a group of investors, four years later for £142m.
Zillah Byng-Thorne, a former chief financial officer and interim chief executive at Trader Media Group, publisher of Auto Trader, joined in 2013.