Bath-based international food and drink industry consultancy Zenith Global has appointed a high-profile principal sustainability consultant to lead its continued expansion in the fast-growing area.
Michael Roberts will building up the Zenith Global sustainability team while continuing in his current role as global business development director for Swiss-owned juice concentrate drink Capri-Sun.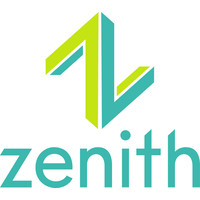 Much of Michael's previous career was with Coca-Cola, predominantly in Europe, the Middle East and China, often working with partners including Nestlé and McDonald's.
Zenith Global chairman Richard Hall said Michael had a particularly strong track record in sustainability reporting, having worked with Coca-Cola Hellenic Bottling Company on its world-beating leadership position in the Dow Jones Sustainability Index three years in a row.
An Ashridge MBA, he has also just completed a postgraduate accreditation in sustainability best practice from New York University.
Zenith Global already has a water & environment team of hydrogeologists, who specialise in water stewardship and water resource management. Its operations consulting team also assesses sustainability as part of its feasibility, investment and efficiency support services.
Michael Roberts said: "My aim is to promote sustainability best practice across every aspect of Zenith Global's consulting work for clients, from energy and transport to production and packaging."
In particular the company shall focus on:
sustainability strategy for its clients

sustainability auditing, measurement, target setting and review

sustainability communication and reporting

water access and stewardship.
Michael added: "Above all, we believe sustainability can be commercially attractive too."
Zenith Global employs 40 staff in the UK and a network of associates around the world. It works with more than 1,000 clients ranging from start-ups to multinationals in 50-plus countries, helping them plan their business, develop and launch new products, understand and enter new markets, benchmark competitors and acquire companies.
It also designs and builds factories, find co-packers, consolidate production, improve factory efficiency, improve quality and food safety, and lower costs.