The UK's oldest privately owned bank, C. Hoare & Co., has appointed Lucy Porter as its relationship manager for the South West.
Lucy has been with C. Hoare & Co. since 2015 in a similar role based in its London head office. She previously worked for HSBC Private Bank.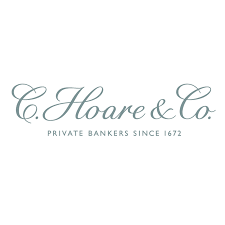 Her new role is part of the bank's broader strategy to develop its local presence across key regions in the UK.
In recent years, relationship managers have joined to represent the historic bank in a number of English regions, including the North West, North East and East Anglia as well as the South West.
Lucy will now look after customers across the South West, including Bath. She will report to senior relationship manager Emily Corbett.
C. Hoare & Co. partner and director Venetia Hoare said: "We know how important it is to be close to our customers and professional advisers.
"Lucy's appointment will build on Emily's success in the South West, as well as on the Hoare family's presence in the area for many centuries.
"Lucy is a highly experienced relationship manager with strong connections in the region and, most importantly, a deep understanding of what makes C. Hoare & Co.'s personal service so special."
Established in 1672, C. Hoare & Co. has been owned continuously by the Hoare family for 12 generations.