From Bristol 24-7 www.bristol247.com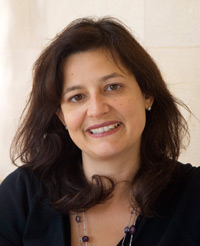 The chief executive of South West Screen has been named as the first CEO of the new organisation charged with promoting the film industry in England.
Caroline Norbury will take charge of Creative England at the start of October after nine years as head of the regional organisation which funds, supports and campaigns for the South West's creative industries.
Creative England will receive grants from the British Film Institute (BFI) to support development of film across England outside London. Creative England will also become the BFI's delegated body for the distribution of National Lottery funds for film.
Ms Norbury has been the chief executive of South West Screen Since 2002. In June she was appointed as interim establishment director of Creative England. She has extensive experience of the media industry as a producer, director and commissioning executive. Prior to establishing South West Screen she ran First Take Films, an agency dedicated to developing new talent and new voices.
Caroline said: "Our first big job is to make sure there is a seamless transfer of film provision for England's rich and varied industry outside of London, and to get Creative England staff in place to deliver that service."
South West Screen acting CEO Mehjabeen Price added: "We're delighted to see Caroline take on this new role and look forward to continuing to work with her to make the transfer of Lottery funding for film to Creative England as seamless as possible."