A rapidly expanding space-tech firm has relocated its UK headquarters in a move that will enable it to create up to 20 jobs.
Millimetre-wave specialist Arralis, which has been on a continuous growth trajectory since its launch in 2013, is to transfer its operations to Chippenham from Swindon, where it has outgrown its serviced offices.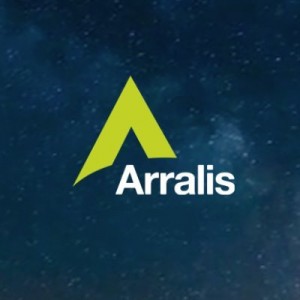 The firm designs and manufactures world-leading high-frequency space products that enable high-speed data communications from satellites to Earth, further expanding the flexibility of internet and 5G services.
Its products include transceivers, radar systems and microwave integrated circuits.
Its new HQ, Turnpike House on Methuen Park, was built 10 years ago and has 8,241 sq ft of high-quality accommodation with 29 parking spaces.
The building has space for a microwave test laboratory with the latest test instrumentation, a cleanroom for assembly of space-related products and a full production facility.
Arralis agreed a new 10-year lease with Turnpike House owner Summerfield Commercial in a deal brokered by the Swindon office of property consultants Alder King.
Arralis joins including IT firm Bechtle UK, specialist software business SciSys – which also operates in the space sector – and logistics group Wincanton as major occupiers at Methuen Park, which is widely acknowledged as one of Chippenham's premier office destinations.
Arralis CEO Mike Gleaves said: "We have enjoyed a period of strong growth since setting up in Swindon in 2019, developing a range of new products and growing the team from five to 25.
"We are now focused on expanding into new markets and need a larger, high-quality and conveniently located headquarters building to help achieve this.
"Turnpike House provides exactly the calibre of accommodation we require on a prime business park which reflects our direction of travel. It also provides access to a good range of local amenities for our staff."
Summerfield director Ben Trickey added: "It's very satisfying to let Turnpike House to Arralis, an innovative firm which has exciting plans for further growth and expansion."
Alder King Swindon partner James Gregory described Turnpike House as one of Chippenham's most prestigious office buildings.
"The quality of the fit-out is exceptional, creating an excellent working environment for the Arralis team," he said.
"More and more firms, with an enhanced focus on employee wellbeing and sustainability, are seeking office accommodation of a really high quality, and this letting is a good example of this."
Pictured: Arralis' management team outside the firm's new HQ, Turnpike House on Methuen Park, Chippenham