Bath Rugby's support staff have been recognised for their tireless behind-the-scenes work with a special award presented by national law firm Stone King, which has its headquarters in the city.
The Stone King Award championed the backroom staff for going the extra mile in making sure things run as smoothly as possible for the club, both home and away.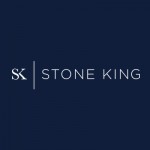 Stone King partner Luke Watson presented the accolade at a celebratory event marking 25 years of Bath Rugby Supporters Club.
He said: "At Stone King we pride ourselves on supporting the local community and so I was delighted to present this award in celebration of the excellent work carried out at the club.
"We hope it also sheds a little light on just some of the work that goes into the Blue, Black and Whites achieving success."
Stone King, which employs more than 230 people across its offices in Bath, Bristol, Birmingham, Cambridge, Leeds and London, is committed to 'doing the right thing' for the local community, its people and clients.
Its responsible business initiatives include supporting the Bath Law Clinic – a free legal advice in partnership with Citizens Advice B&NES and Bath Spa University – and a Bath litter pick.
Its annual Stone King Award recognises services to Bath Rugby and the supporters club.
Bath Rugby Supporters Club secretary David Harrington said the club's support staff were worthy winners.
"Last season the pandemic presented a whole set of different demands, hurdles and other issues that has brought the best and hardest effort out of everyone," he added.
"We all know about the team we support and cheer but there is another team that is just as important, as without them no rugby could be played.
"During the 2021/22 season the Covid pandemic was continuing to throw curved balls. Games suddenly cancelled, new procedures that players and spectators had to follow and constantly changing rules for home and especially away travel.
"This special group of people had to take all this in their stride. They had to make sure that all players and spectators were safe and the facilities were available for the games to be played."
Stone King, which is a national leader in the charity, faith and education sectors, was recently included in the latest Best Companies To Work For UK rankings in recognition of its workplace engagement policies.
Pictured, from left: Bath Rugby Supporters Club secretary David Harrington, Sam Kelly, Stone King partner Luke Watson, Emily Daulby Sarah Penman and Cam Desai