Experts in the Bath office of law firm Stone King are urging the city's sports clubs to ensure they are doing enough to protect children following the deluge of national allegations of historical abuse in football.
The firm's charity and social enterprise team, which advises voluntary organisations on safeguarding matters, says while standards have improved since many of the alleged incidents took place, there is still room for improvement.
The team is to stage a free advice workshop early next year to reinforce the need for safeguarding measures to which all Bath area sports club representatives are invited.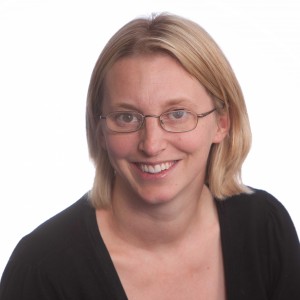 Stone King has also produced an information sheet to help local youth football clubs.
More than 80 potential suspects have been identified since former Crewe, Bury and Sheffield United player Andy Woodward went public last month with his harrowing story of being sexual abused as a youth player.
Amid mounting anger that some clubs turned a blind eye to abuse claims, other former players have since come forward to speak openly about their odeals.
The Football Association to launch its own inquiry to find out whether it could have done more to protect young players.
So far 98 clubs are understood to have been named in allegations while the NSPCC has received more than 1,700 calls to a dedicated football abuse hotline set up just three weeks ago.
Stone King safeguarding expert Sarah Clune said: "Whilst safeguarding practices have undoubtedly improved over the years, we mustn't see the recent news about abuse in football as something 'in the past', as it is clear that good practice is not always consistently applied.
"In my experience, poor practice can leave a chink in the armour of safeguarding measures which can leave the door open to somebody with malicious intentions."
She said local clubs should ensure they have the right policies and procedures in place to protect the children in their care.
"And more importantly, that they don't just have great policies and procedures on paper, but also that staff, coaches and volunteers – including parent volunteers – know what is expected of them," she added.
"Do they have a code of conduct that sets clear boundaries because it's important that well-intentioned volunteers and staff know what is expected of them and what is considered appropriate in order to avoid finding themselves in tricky situations where their actions or intentions could be misconstrued?"
Clubs also need to ensure they obtain the right checks on people involved with coaching children, for example, an enhanced level DBS check and possibly a barred list check where someone has regular, unsupervised contact with children.
Mrs Clune added: "It's important to remember that the vast majority of people volunteering in youth sport are deeply committed to the care and protection of our children, enabling them to develop sporting skills and important life skills such as teamwork and respect.
"Having safeguards in place not only protects and promotes the welfare of the children but it also enhances the confidence of trustees, staff, volunteers and parents."
For a free copy of Stone King's safeguarding information sheet, or to register an interest in attending a free safeguarding workshop, contact Sarah Clune at sec@stoneking.co.uk or 01225 326760.
Stone King, which also has offices in London, Cambridge and Leeds, is independently recognised as one of the UK's leading charity sector law firms and acts for hundreds of voluntary organisations nationally, including nearly 200 of the country's largest charities.