Free mediation information sessions are being offered by the Bath office of law firm Stone King to people considering divorce.
The sessions with the firm's family law and mediation team are being held as part of Family Mediation Week, which runs from January 21 to 25.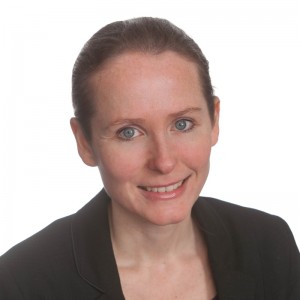 The week is staged by the Family Mediators Association, which seeks to help separating couples take control of their situation and make decisions together, as well as ensuring that the views of children are heard.
Head of Stone King's family and mediation team Caroline Fell, pictured, said: "It is important for separating couples to know that it is possible to resolve things constructively with their partner, avoiding conflict and so finding the best way forward for them and the family as a whole.
"Our specialist team of mediators can help deal with this process, enabling clients to co-operate with each other to negotiate and find ways forward that are right for the whole family, therefore lessening any conflict at an emotionally draining time.
"We hope these free information sessions will provide some clarity to aid people's decision making at what can be a very difficult time."
Caroline is an accredited mediator and collaborative lawyer and acting Bath chair of the Resolution group, the organisation of 6,500 family lawyers who believe in a constructive and non-confrontational approach to family law matters.
The work of Stone King's family and mediation team was again recognised in the latest edition of respected legal rankings Chambers.
It says team is "highly respected for its representation of clients in alternative dispute resolution proceedings, such as arbitration, mediation and collaborative law".
It adds that it "regularly acts on private finance and children matters, and also has strength acting for clients on public children law cases. Clients benefit from its additional expertise in complex matters such as tracing hidden assets in foreign jurisdictions."
All free divorce appointments must be pre-booked in advance with Stone King and will take place at its office in Queen Square.
To book a free half-an-hour information session, call 01225 337599 or email with contact details to events@stoneking.co.uk.
Stone King employs more than 240 people across its offices in Bath, Birmingham, Cambridge, Leeds and London.