Bath's office market rebounded from the impact of the Covid pandemic quicker than most other towns and cities in the South West in 2022 with activity soaring by nearly two-thirds between the second and third quarters, according to new research.
Just under 23,000 sq ft of office space in the city was leased in the third quarter, 63% up on the quarter and an increase of 56% year on year.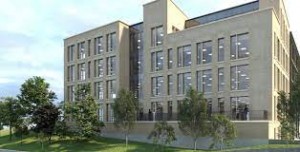 However, the market still has a small way to go to completely recover – the third-quarter figure was still 4% below the five-year quarterly average, according to national property agents Carter Jonas.
The firm, which has had a presence in Bath since 2009, said the city appeared ahead of the curve when it came to attracting staff back into the workplace following the work-from-home trend which gathered pace during the pandemic.
However, it noted that this may be down to the smaller size of the average business in the city when compared to other locations.
Carter Jonas partner Philip Marshall, who has operated in Bath since 1998, said after a challenging start to 2022, the city's office market picked up later in the year – with its recovery likely to have been stronger than nearby locations.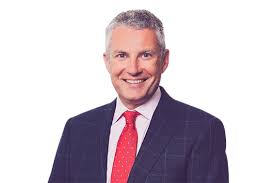 This was partly driven by the first lettings at No. 1 Bath Quays, pictured, the city's first major office development in a generation.
Bath financial services consultancy and software provider Altus and city-based chartered financial planning group Fidelius were the first tenants, taking 9,445 sq ft and 5,822 sq ft respectively.
At the same time, a £4m refurbishment of the Royal Mead office scheme on Railway Place released 25,000 sq ft of much-needed quality accommodation onto the market, 7,000 sq ft of it taken by US software developer SmartBear.
The Bath Quays site also includes Newark Works, Grade II listed Victorian industrial buildings that were originally home to crane manufacturer Stothert & Pitt.
The buildings have been restored by regeneration specialists TCN and transformed into flexible office spaces that can accommodate single co-workers through to companies of up to 40 staff.
Philip Marshall, pictured, said: "Bath's office market has had its challenges over recent years, along with all UK locations.
"As Bath is a smaller city, it recovers and falters quickly as decisions tend to be made at a more local level, reflecting the demographics of businesses within the city.
"We have recently seen a material pick-up in office inquires and deals agreed – perhaps more so than other locations in the region.
"We anticipate a relatively steady, but normal, first quarter of 2023 as businesses assess their needs and commit to generally higher specification offices than those they currently occupy."
He said this trend appeared to be developing to meet staffing demands of better-quality workspace. "Traditionally, many businesses occupied Georgian buildings, but this is now much more limited, and with MEES (Minimum Energy Efficiency Standards) dictating a minimum of a 'D' rating from April, this trend is only likely to increase," he added.
"Bath now has a much greater supply of modern, open plan offices and the quality of these is getting better as businesses realise the need for improved space."